Inseparable best friends now colleagues at Coupang through industry-academia collaboration
Training Manager Seongjoo Han (left) and Taiwan Rocket Jikgu Team Captain Yeojin Yoon (right)
Seongjoo Han and Yeojin Yoon first met in middle school, and they have been inseparable ever since. After successfully navigating the social and academic minefields of middle school and high school in Korea hand-in-hand, the best friends were both accepted into the Department of Logistics and International Trade program at Jeonju University, which entered into an industry-academia collaboration with Coupang Fulfillment Services (CFS) in 2021.

For Yeojin, her path to Coupang began when she saw a banner announcing the "Coupang Fulfillment Services Industry-Academia Collaboration" while walking through campus before the first semester of her senior year (the academic year in Korea begins in March). Knowing that she wanted to work at a company with a culture of innovation, Yeojin signed up for the course "Understanding Coupang Logistics" without hesitation. 

"If you're a student majoring in logistics, you will of course have a lot of interest in Coupang. It's the most advanced company in this field," said Yeojin. "It was interesting to learn about Coupang's system and the industry trends from current Coupang employees. I particularly remember the class on Rocket Fresh's 'direct delivery' system, in which Coupang invoices are attached to produce freshly harvested from the farm and ships them from there directly to the customer's home."

During her summer vacation, Yeojin did an internship at Coupang for eight-weeks, and successfully passed her interviews to obtain a full-time job at the company's Anseong 5 Center. She started at the Domestic Outbound team before moving to overseas logistics at Anseong 5's Taiwan Rocket Jikgu team, which manages the products shipped from Korea to Taiwanese customers.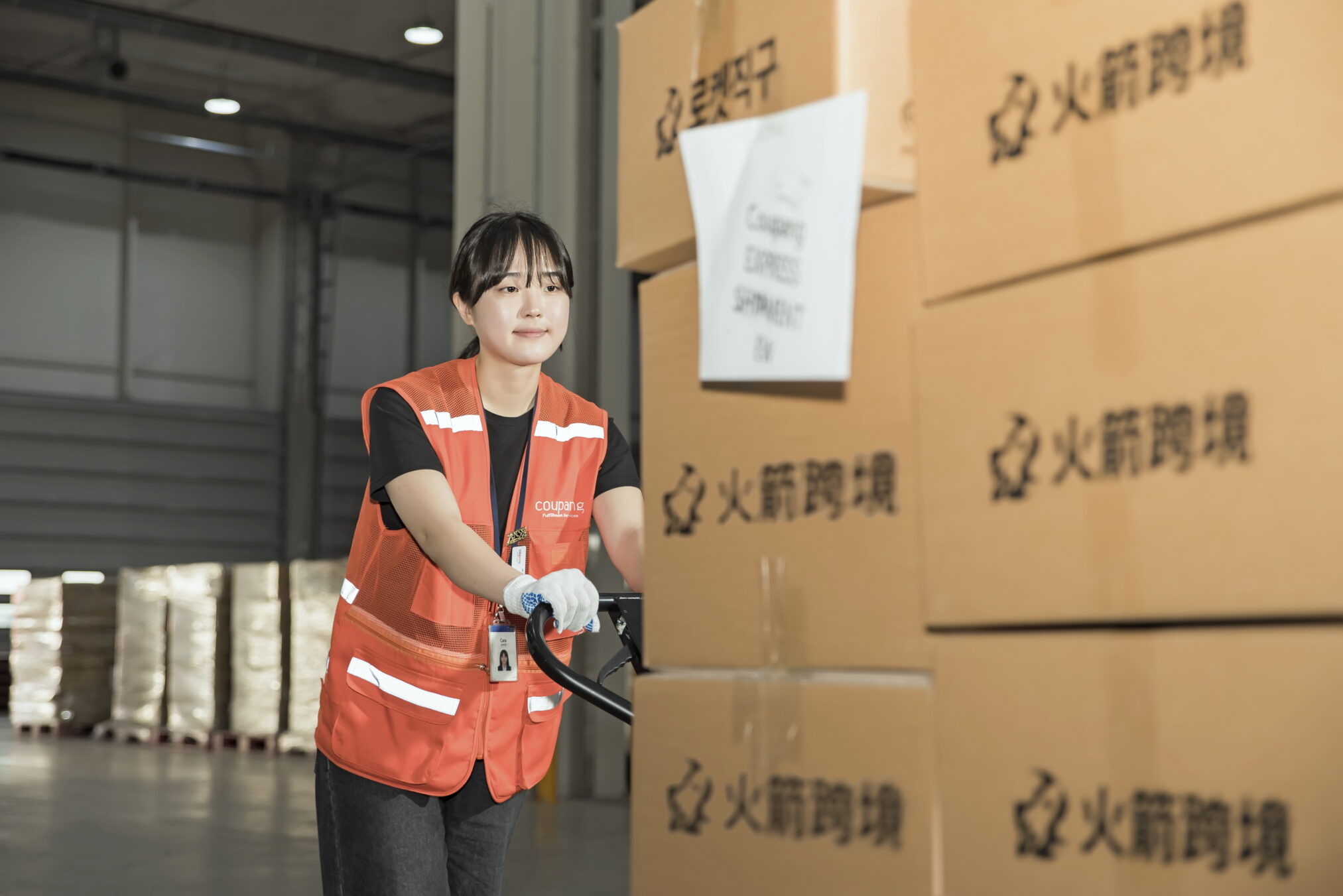 Seongjoo also had her eyes opened to bright career possibilities in her first semester as a senior in the Understanding Coupang Logistics course. She had always been a voracious learner, but something about the class really spoke to her and gave her extra motivation. 

"I definitely got an A+ in the Understanding Coupang Logistics course! I also mastered the Fundamentals of Coupang Logistics course, which was offered in the second semester," Seongjoo said. "It's because I'm the type of person who loves to learn, absorbing the theories step-by-step and then strengthening my practical skills."

Seongjoo did her internship at Coupang during her winter vacation, successfully completing her eight weeks of field training. She was especially grateful for the chance to apply for a major company from her hometown of Jeonju, which does not have a major corporate presence. After graduating in February, she accepted a full-time offer at Coupang and joined the Anseong 5 Center Operations Training team, inspired by her time learning about the company's operations during school.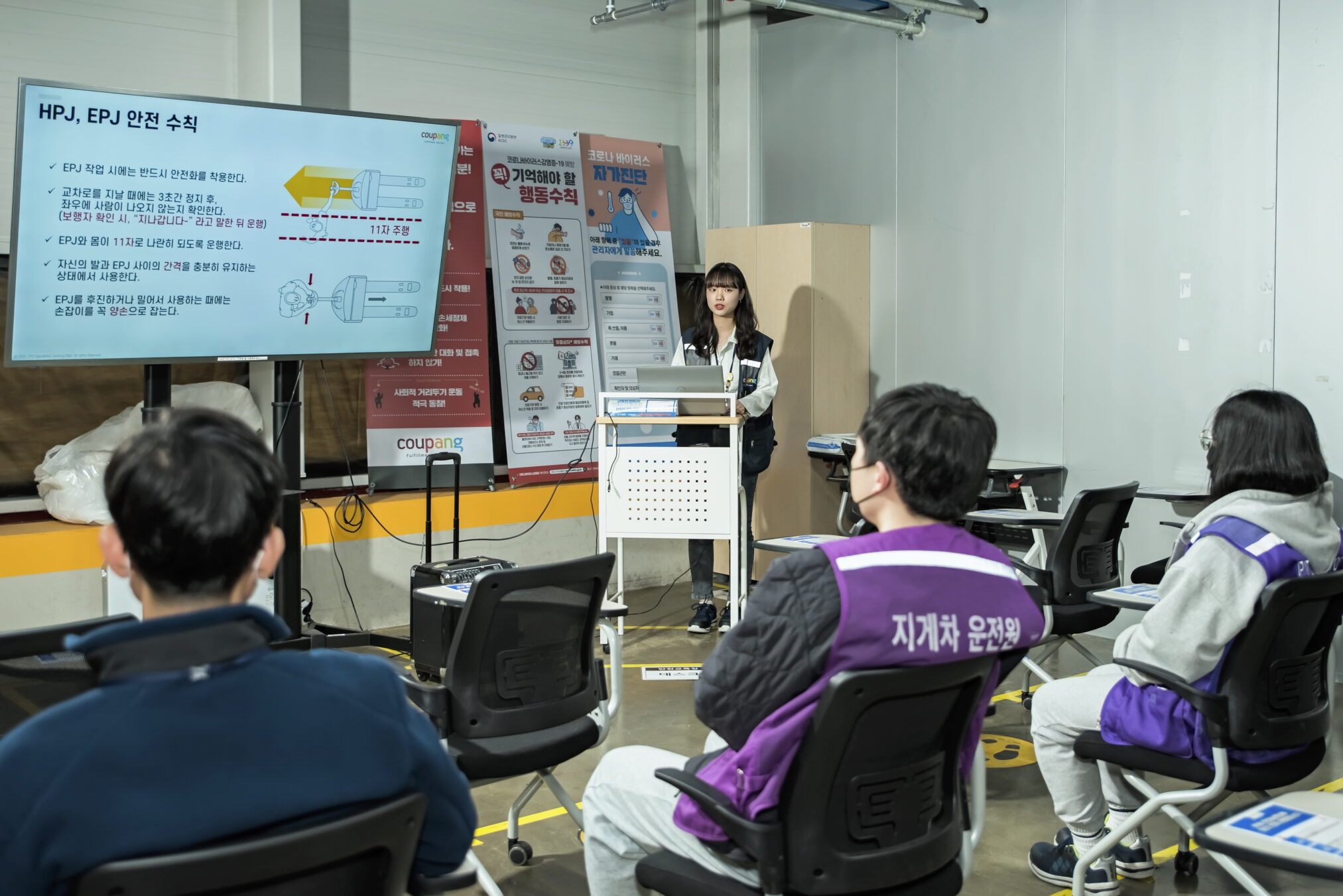 "Once a week, people from different departments in Coupang would come and teach the class. It was really helpful," said Seongjoo. "I learned that Coupang has far more subdivided departments and duties than I had thought. I especially thought it was very cool how proud the CFS Training team was of their jobs, so I made it my goal to join them, and I finally achieved that."

Both Yeojin and Seongjoo have been thriving together at Coupang's Anseong 5 Center, working hard and quickly rising through the ranks. Yeojin is now the team captain for Taiwan Rocket Jikgu, and Seongjoo is a training manager for the center. They both love their jobs at the company, appreciating in particular Coupang's unique work culture.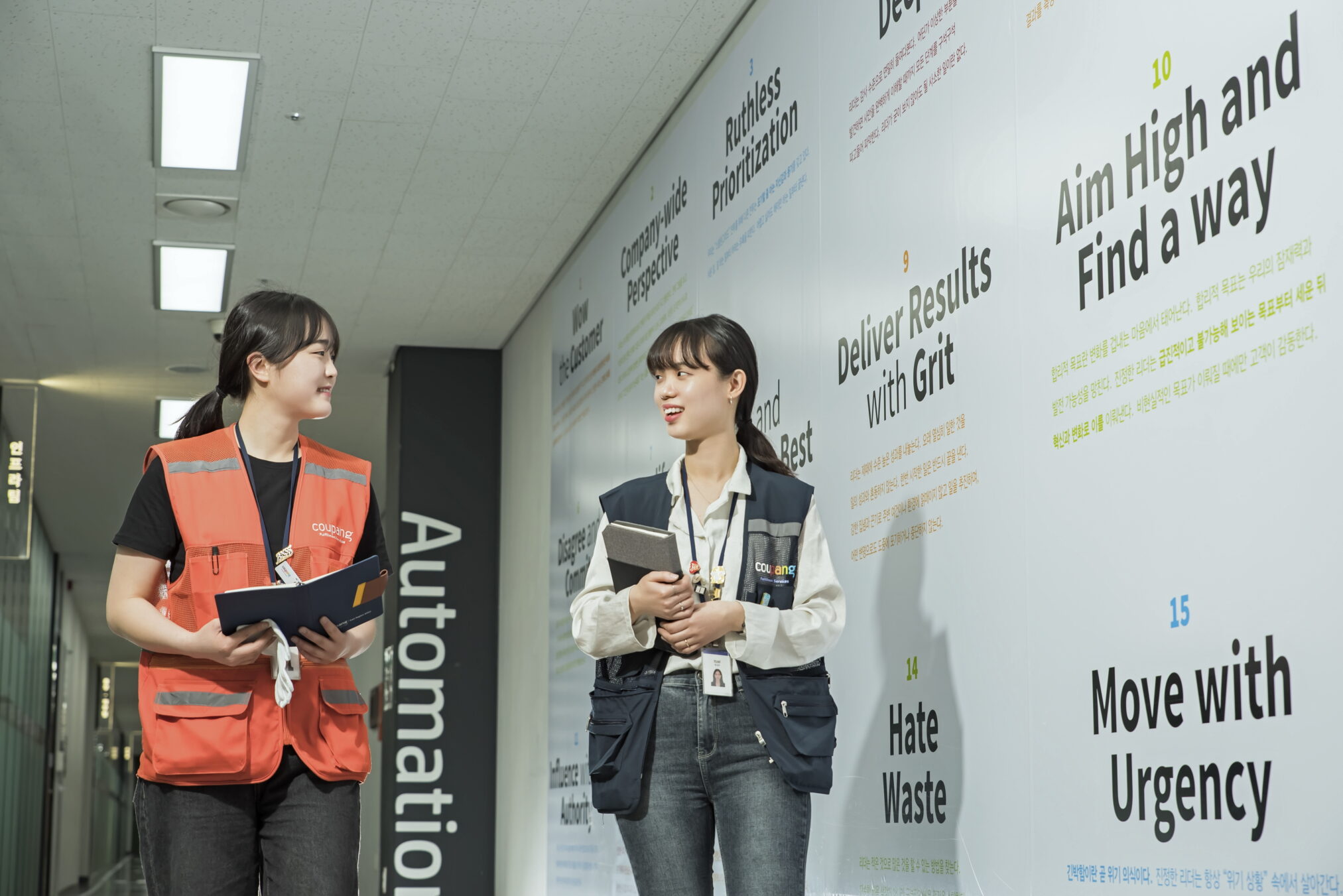 "Of Coupang's 15 Leadership Principles, my favorite is 'Influence without Authority,'" said Yeojin. "I think it clearly shows the aspect of Coupang's culture in which knowledge, not position, is the decisive factor. Coupang is a company that provides more opportunities for those who work hard and passionately, and I want to be a leader who contributes earnestly to projects to help the logistics center grow while making customers wonder, 'How did we ever live without Coupang?'"

For Seongjoo, who is ever the lifelong learner, her favorite leadership principle is "Learn Voraciously." "It means you have to put down your ego and be willing to do everything to get the best ideas. Coupang has a culture of horizontal communication regardless of age," said Seongjoo. "I have a lot of friends who are having a hard time in their jobs because of the rigid organizational culture of their companies, but I'm really satisfied with the organizational culture of Coupang." 

She added, "Education is the continuous development of one's abilities. I want to continue building my career in the Training Team and become a firm leader who helps her juniors increase their capabilities to play an outsized role."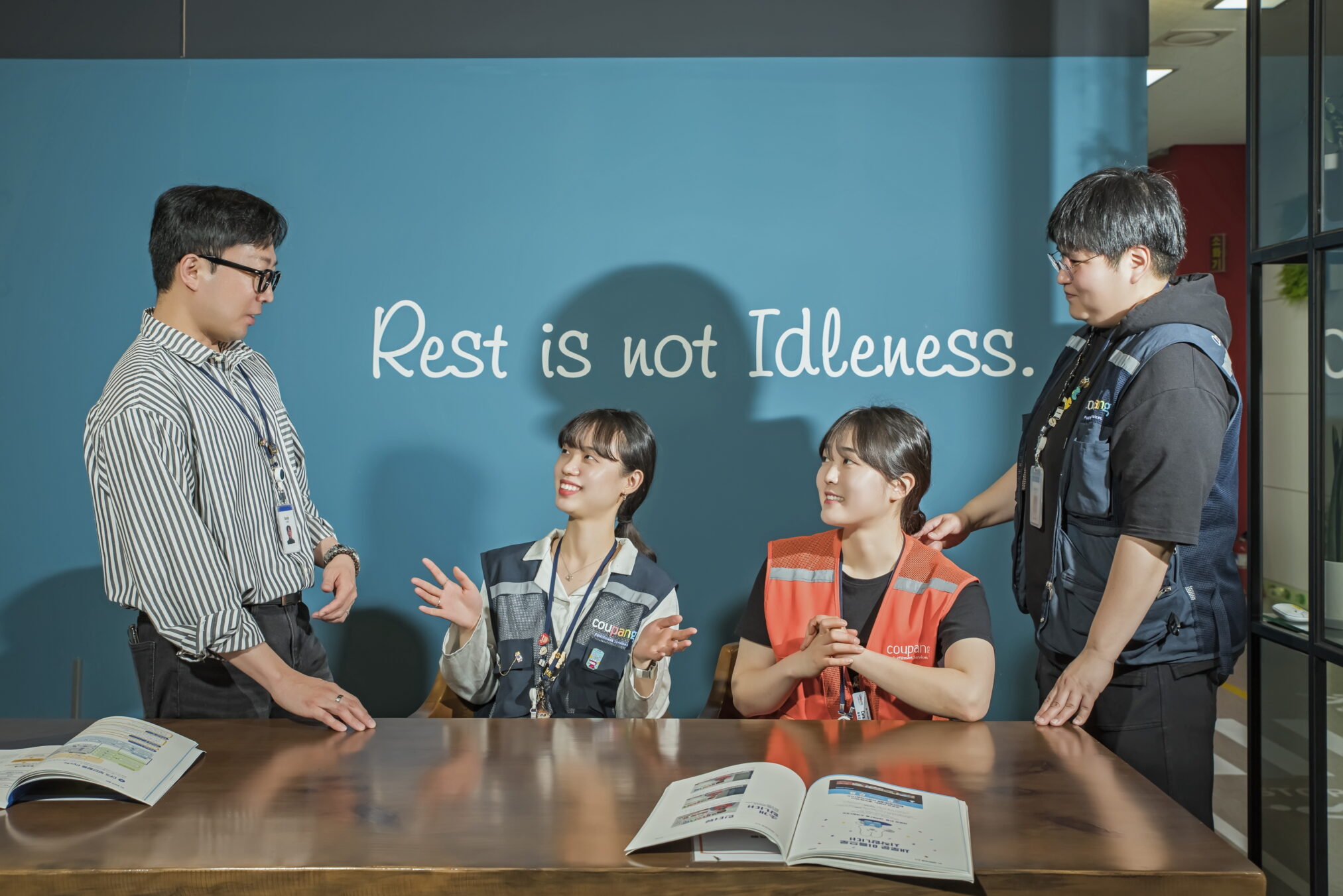 CFS continues to collaborate with universities across the country, including Jeonju University and Kunsan National University in 2021, the University of Science & Technology and Gyeongbuk College of Health in 2022, and Inje University in 2023, leading the way to help foster the logistics experts of tomorrow.

Together, we will continue working diligently to create a world where customers wonder, "How did we ever live without Coupang?"