A thank-you letter from Coupang para-athlete Cheol-gyu Choi
In 2019, we established the Coupang Para-Athletes Team to support disabled athletes in achieving their dreams, providing salaries, insurance, and other employee benefits so that they can focus on their training without being burdened by financial concerns. As of January 2023, the team consists of 64 athletes from all over the country.

These talented athletes have achieved incredible and inspiring results at the international and national stages, including Tae-hyun Lee at the Bahrain 2021 Asian Youth Para Games (gold and silver medals in track and field) and Seung-hwa Lee and Ji-yoon Min at the 2022 Deaflympics in Caxias do Sul (gold and silver medals, respectively, in shooting). Meanwhile, in the National Para Games, Coupang para-athletes won a total of 42 medals in 2021 and 32 medals in 2022. 

For the 2022 National Para Games, held in Ulsan, Coupang organized an employee cheering squad led by the Inclusive Management Team and Newsroom Team to cheer the athletes on at the various events.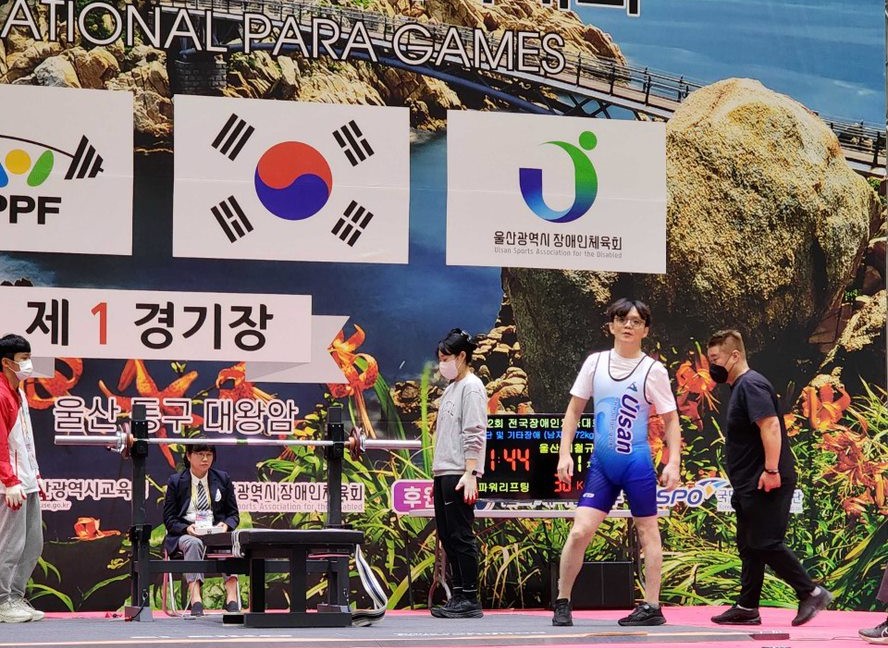 Captain Cheol-gyu Choi, who participated in the bench press (powerlifting) event in the Men's 72 kg class, at the 42nd National Para Games
Cheol-gyu Choi (48), a para-athletic weightlifter and captain of the 10-member Ulsan team, was so touched by the gesture that he sent a letter to the Inclusive Management Team after the competition. With his permission, we reproduce the contents of the letter below.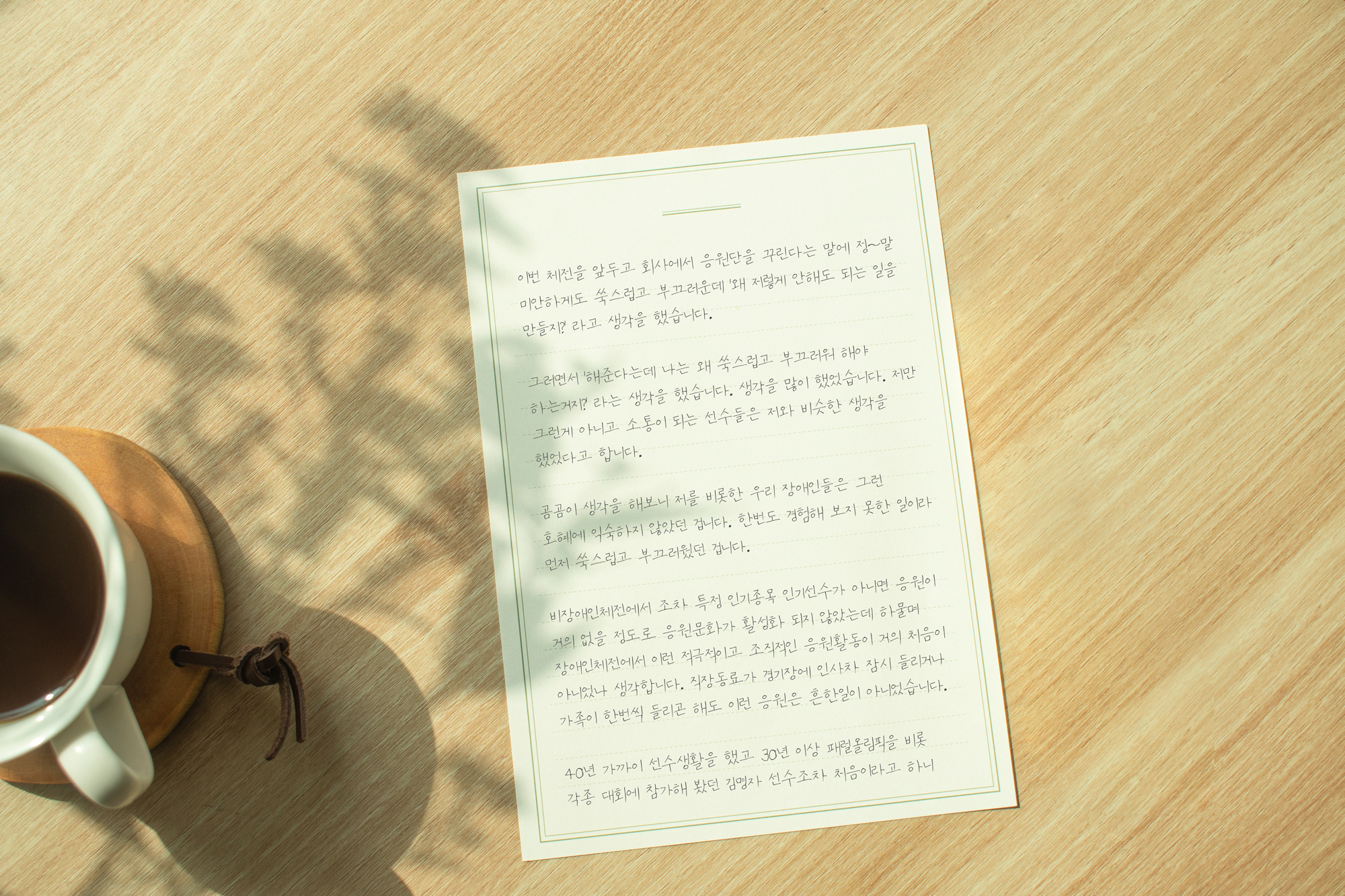 When I heard that the company was organizing a cheering squad for the National Para Games, I'm really sorry to say that I felt self-conscious and embarrassed, wondering why they were making a fuss over something they didn't have to do.

At the same time, I also wondered, "They're willing to do this for us, so why should I feel self-conscious and embarrassed?" I wasn't the only person to feel this way, as other athletes shared that they had similar thoughts.

When I really thought about it, disabled people, including myself, weren't used to such reciprocity. I had never experienced that before, which is why I was self-conscious and embarrassed.

Even in sports events for people without disabilities, there isn't much of a cheering culture, to the point where there's hardly any cheering unless it's for a popular athlete in a popular event. It made me wonder whether this was one of the first times there was such active cheering and support at the organizational level for a para-athletic event.

While a work colleague might drop by the stadium briefly to say hello or a family member might attend every once in a while, this kind of cheering was uncommon. Even Myung-ja Kim, who has been a track and field athlete for nearly 40 years, said this was the first time she experienced something like this, so I think it really was a first. This was also such a memorable experience for me, and the other athletes and their families all said that they appreciated it, which is why I ended up writing this short thank you note.

Because our company so actively supported us, I unintentionally became a star in the waiting room. Even though I was an unknown newcomer to the other weightlifting contestants, the athletes and other participants envied me, commenting that my supporters filled the spectator stands. One of the older athletes said that this was the first time he saw this kind of company support in his decades of experience participating in tournaments.

Hearing this, I let go of my anxiety for my first tournament and even began to feel a little excited. I also took on the mindset that I should do well. Thanks to the active cheering for our team, I felt for the first time a joy even greater than the joy I felt when I used to win medals as a swimmer. The day of the competition ended up being a truly memorable and exciting one.  

Our Ulsan athletes with developmental disabilities also enjoyed seeing the supportive signs with their names on them through the cheering activities, and I think the support was a huge source of strength for the team. After the event, the athletes' guardians also unanimously repeated how great it was. There were even some athletes who felt disappointed and sorry that they hadn't performed even better with the presence of such a supportive group.  

Myung-ja Kim, who was so embarrassed and self-conscious that she avoided her seat as if she were going to run away, also said that it was a really enjoyable and valuable experience. She also said that she was very disappointed that she couldn't get a picture with the employees who came to support us. She said that next year, she would fully recover and win the gold medal at the National Para Games. She also said that she wanted to give that medal to them as a gift.  

Thank you so much for all your efforts to support us, and thank you as well to our cheering squad, who followed us throughout multiple competition locations even within a short timeframe. I believe that this support was what encouraged Sung-hwan Kim and our other Ulsan fencing team members not to give up and work even harder in the team fencing competition to win the silver medal. 

The support at this event was a huge source of strength for our Coupang athletes. And I believe it will be a breath of fresh air in the world of paralympic sports.  

Once again, I thank all of you from the bottom of my heart for your efforts.  

October 31, 2022

Sincerely,
Ulsan Division Captain Cheol-gyu Choi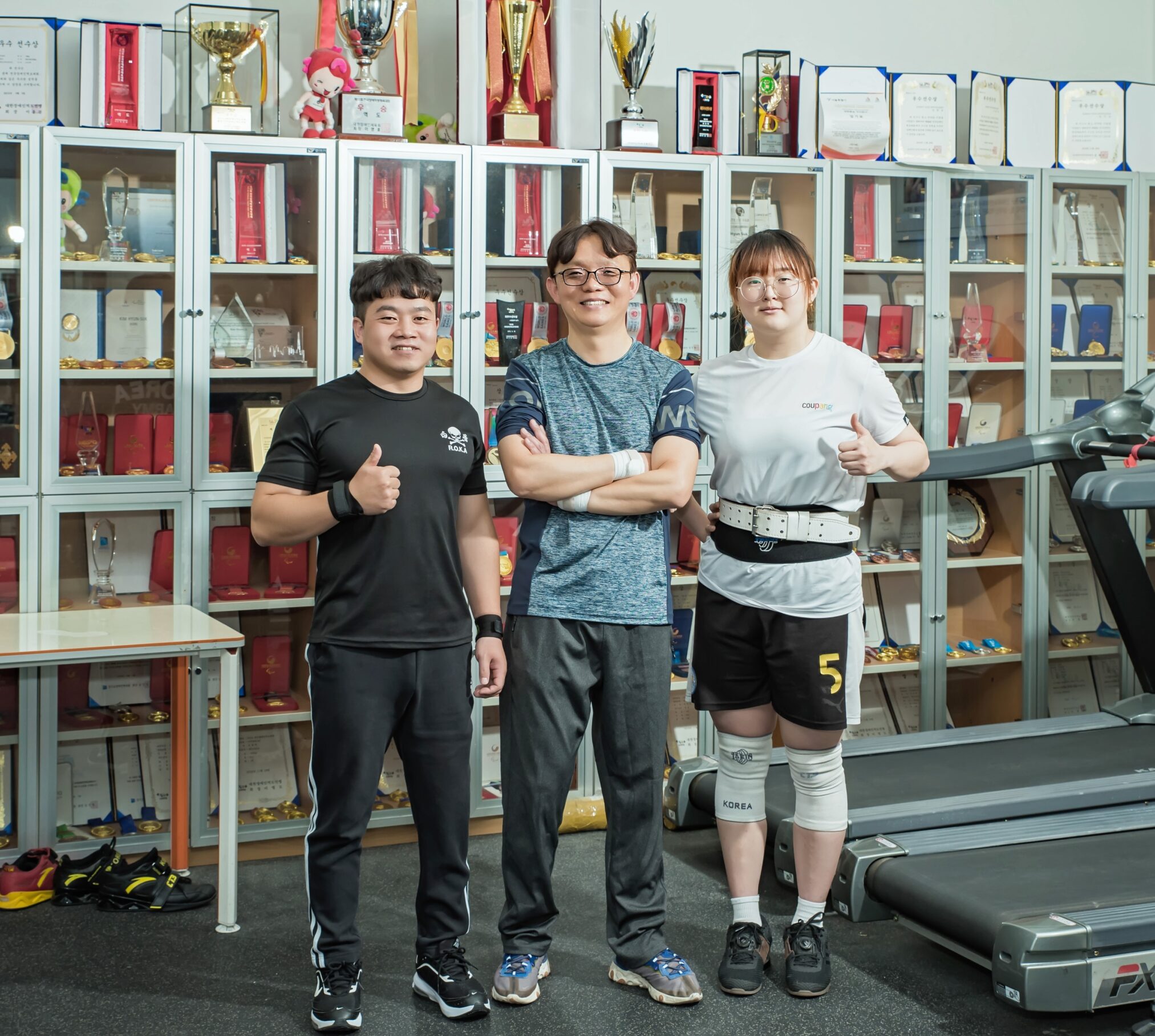 This article is from the Coupang Newsroom and to read more please visit here.