Yes, it's available on Coupang: The team that brought the Nothing Phone (1) to Korea
In 2007, Steve Jobs unveiled to the world the first iPhone, introducing a revolutionary smartphone design that would define and dominate the industry for the next 15 years. In 2022, long after the market had become a staid landscape of minor tweaks and updates to Apple's original design, London-based startup Nothing Technology revealed a design of its own to recapture the magic from when Jobs first walked on stage over a decade earlier. Nothing's Phone (1) generated massive hype among tech lovers around the world, drawing in major investors even before any specs were released.

But in Korea, there was one major hiccup — there simply was no way to get it in the country. As hopeful Korean customers contemplated eating massive shipping fees and customs duties to get their hands on the world's hottest new smartphone, Coupang offered them a better solution: buy the Phone (1) on Rocket Jikgu. Meet the Global MNI team that helped make this happen.
Nothing's first cell phone, the Phone (1), available on Rocket Jikgu
Hello! Please introduce us to your team. What does MNI stand for? Our Global MNI team supports the global e-commerce group. MNI stands for "Merchandising and New Initiatives." Our team consists of two components: marketing, to help sell global products, and project management, to plan operations and new functions. We're the part of the team in charge of marketing.
 
When you say global e-commerce, what kind of work does that entail? 
The global e-commerce group handles Rocket Jikgu (overseas delivery) products, Rocket Delivery products directly imported by Coupang, and some of the products from overseas third-party sellers. 
Our team's mission is to "Bring the world to Korea," and we are helping customers to quickly and easily get their hands on products from over 40 countries around the world. We introduce Rocket Jikgu products with a new theme every week and hold discount events for Global Shopping Day in the middle of every month. We also have large annual events such as Singles Day and Black Friday.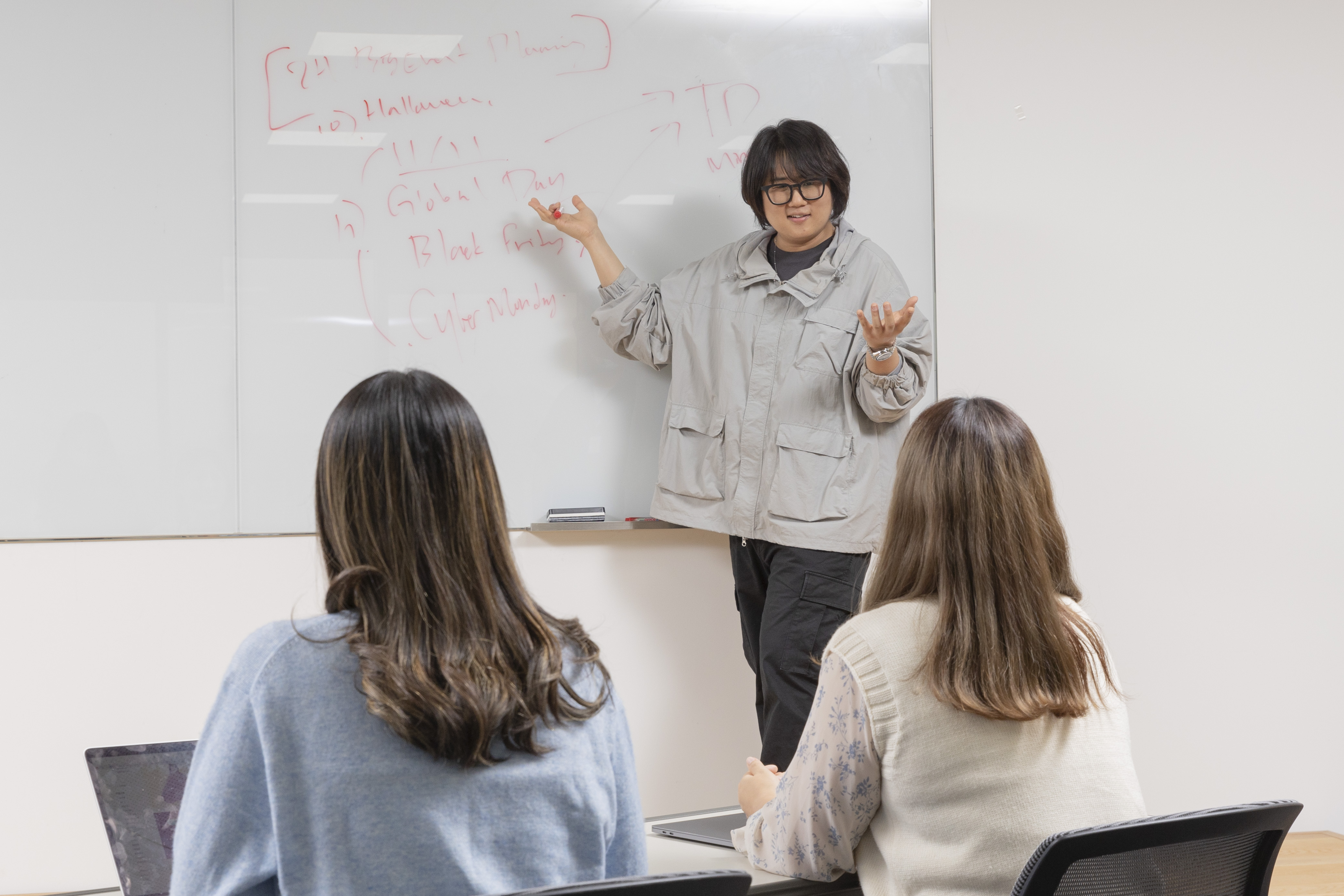 Seungjin Yoo 
I was surprised to see the Nothing Phone (1) introduced in Korea this summer. After watching the Phone (1) launch video, I tried searching on Coupang out of curiosity and it was already on sale.
At the end of July, right after the Phone (1)'s global launch, the customers' response was so hot that the main model sold out. The only place in Korea where you could buy the Phone (1) was on Rocket Jikgu. 

We had some concerns about bringing in the Phone (1), but when we surveyed domestic communities at the beginning of the project, there was a small but solid demand. There were people who desperately wanted a new brand of cell phone instead of the one they had always used. If we didn't do it, it was obvious that Korean consumers who wanted the Phone (1) would have to order directly from overseas, paying expensive shipping fees and undergoing complicated customs procedures. 

Our team members decided that it was worth trying to market a product like the Phone (1) to customers.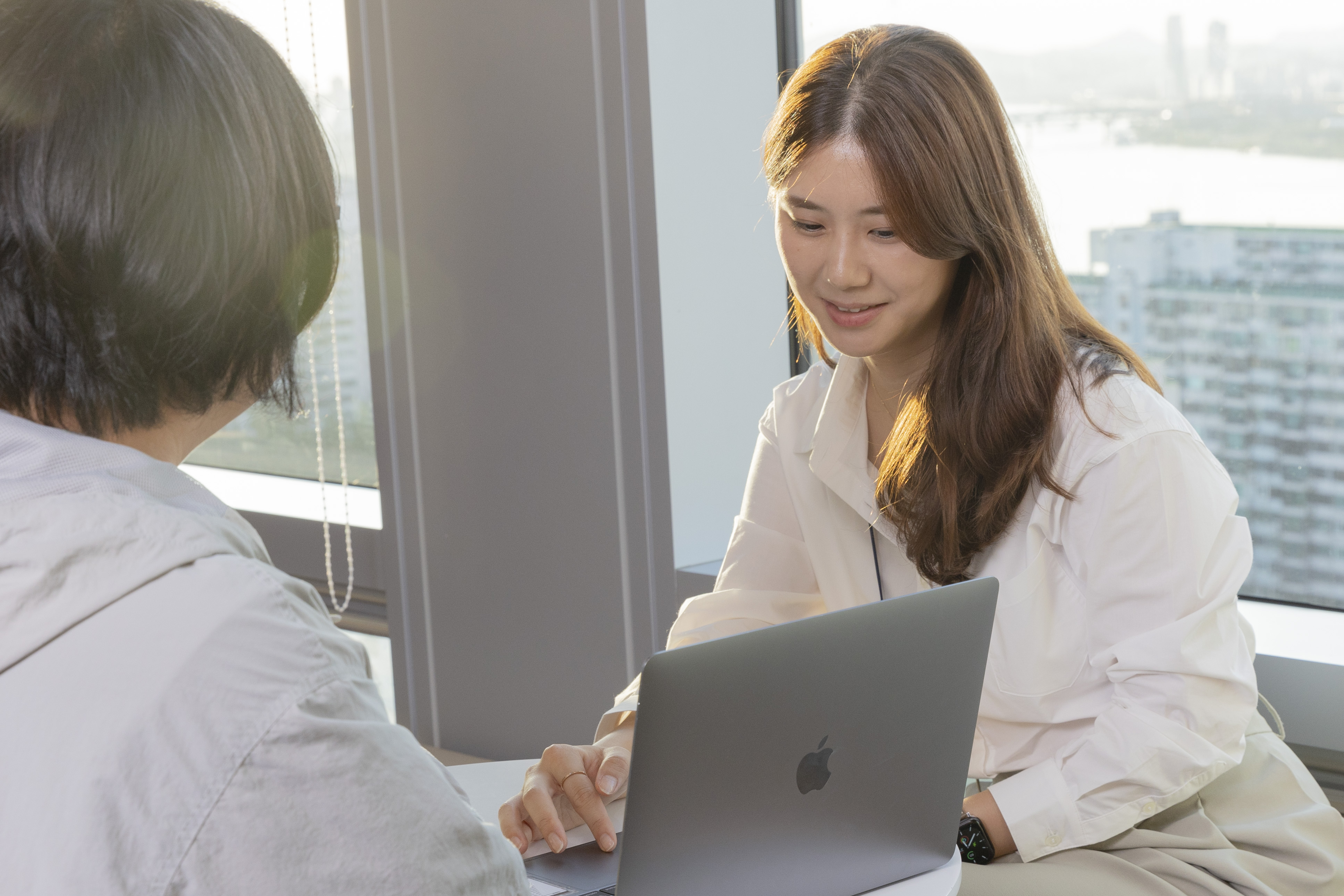 Haesu Lee
Were there any difficulties in marketing the Phone (1)? 
With the Phone (1), it was hard to predict the customers' reaction because it was the first time introducing a product that had never been sold in Korea. We had a lot of discussions with various stakeholders, trying to determine how many people would be interested in the product and what the right marketing method would be. 
So, we did a lot of market research before the Phone (1) release, and continuously monitored customer responses even after the release. That's why we were able to quickly plan and market the product configurations that our customers wanted. Now, you can now find multiple storage size options and genuine Nothing accessories such as cases and films on Rocket Jikgu.
Nothing also told us, "We are very happy to see the Phone (1) has successfully launched on Coupang." Nothing said that they thought Rocket Jikgu was the most suitable method of reaching Korean customers  in every aspect, such as the customer experience, marketing, and operations. That's why they had decided to work with us, and after working together, they said the experience was much better than they had anticipated. This made us so proud. The overall process went smoothly due to the quick feedback, and we think they were particularly impressed with it.

That's great! I'm sure a lot of our customers have come to know about Rocket Jikgu through this opportunity. Please tell us about Rocket Jikgu.
Rocket Jikgu is creating a shopping experience that is not much different from domestic shopping by eliminating the inconvenience that consumers feel when they buy things directly from overseas. 

We offer free shipping to all WOW members, and the average delivery time is only three to four days. Regular members are also eligible for free shipping if they make a purchase of 29,800 won or over.

Rocket Jikgu offers a diverse range of products from around the world, including Hong Kong, which we added in 2022. 

Also, with traditional overseas purchases, communicating with sellers from abroad can be a big headache if there is a problem with the product, but Coupang has dedicated Rocket Jikgu service representatives who help customers resolve their issues.


 Rocket Jikgu Introduction Page


Have you discovered any customer needs from Rocket Jikgu?
Global Shopping Day, which is held in the middle of every month, is one example. Global Shopping Day is one of our main promotional events, which we established after learning from our customers about their overseas shopping needs. We noticed that the repurchase rate of Jikgu products was very high compared to regular products. People who had bought an item via Rocket Jikgu tended to keep using the service, even if they did not repurchase the same product. So, we prepared a special sales event that combines different Jikgu products and Rocket Delivery products imported from overseas under a new theme each month. 
From the customer's point of view, they can conveniently search for Jikgu products through the sales event and buy them with confidence because Coupang has curated them itself. We have seen consistently strong sales from the event, showing that it has been well-received by customers.

Rocket Jikgu products are different by region. Are there any distinctive features for each region? Yes, of course. The main regions featured on the Rocket Jikgu site are the U.S., China, and Hong Kong, and the competitiveness of the products varies slightly in each region. 
One of the most popular items in the Rocket Jikgu U.S. store is health foods. Since it's health related, the credibility of the country affects sales more than other countries. Also, in U.S. Jikgu, there are many health foods brands that are hard to find in Korea. 

China is a country that makes so many things that it has been dubbed "the world's factory." So, the Rocket Jikgu China store offers a wide selection of products that are very cost-effective. 
Lastly, Hong Kong is a free trade area and has many duty-free products. That's why you can find famous brand products at reasonable prices on the Rocket Jikgu Hong Kong store. From famous beauty brands such as Estee Lauder, Clinique, and Aesop to local popular products like Jenny Cookies, we are introducing a diverse selection to domestic customers.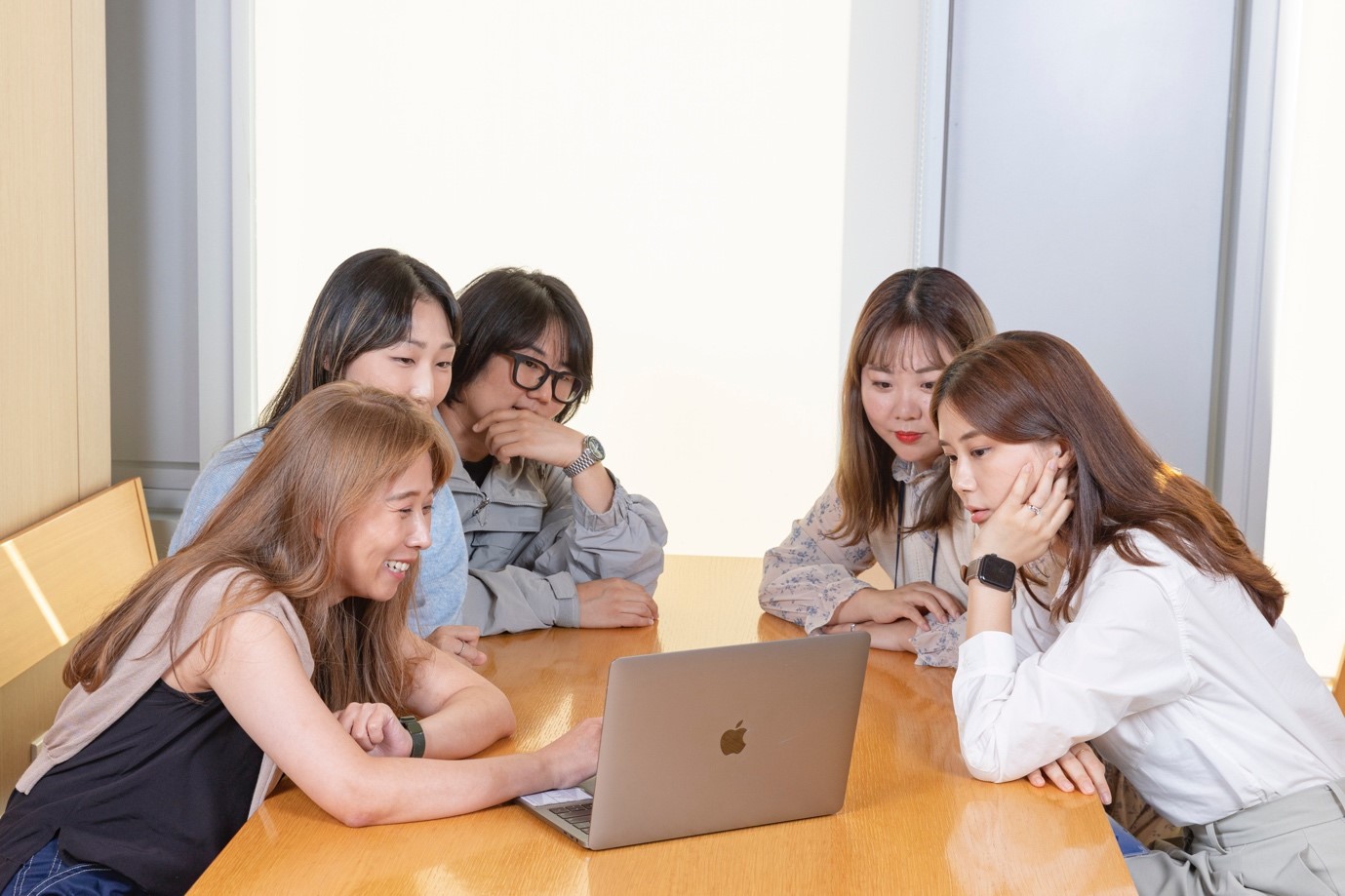 Do your team members use Rocket Jikgu a lot?  Of course! The best thing about being on a team that markets Rocket Jikgu is that you can directly solve the inconveniences you experience as a customer. You can connect your personal customer experiences—such as, "Why don't they sell good overseas products in Korea?" or "This product is cheap overseas, but why is it so much more expensive here?"––to work. Our team is also marketing Rocket Delivery products directly imported by Coupang, and there are similar advantages in this case as well.  

For example, TCL's TV is a popular product in Europe, but it's not well-known in Korea. If a product's quality has already been proven, it's good to introduce the product to domestic consumers. That's why Coupang started highlighting this TV. We made a separate promotion page and gave the product exposure through various events, informing domestic consumers of a great new product. We are also preparing a surprise deal for this upcoming Black Friday. This is how our team is breaking down the borders of shopping.

Lastly, what is your team's goal? 
At the beginning of the interview, I said that our mission is to "Bring the world to Korea," and now we're aiming to "Bring Korea to the world." Rocket Jikgu has recently expanded to Taiwan. Now, Taiwanese customers can get not only Rocket Delivery products sold in Korea but also overseas Rocket Jikgu products. Currently, the Jikgu business going abroad from Korea is in its beginning stages, but, in the future, we will create more success stories. 
Also, we have a lot of team members from various backgrounds. One of us lived in Bulgaria. Another worked in Hong Kong. We want to be a team that plans the marketing of many different foreign products and customer experiences using each of their own experiences. We want to make customers from Korea and beyond wonder, "How did we ever live without Coupang?"
Rocket Jikgu: Experience the world at your fingertips with Coupang.
Phone (1) on Coupang
TCL TV on Coupang
Explore Rocket Jikgu
This article is from the Coupang Newsroom and to read more please visit here.