The Coupang AI (Artificial Intelligence) & Data Science students wondered about
"Coupang Day made me realize that this company is technology oriented, and it helped me a lot in my studies." - Bae Young-ho, Data Science major, Hanyang University   
'On June 23, Coupang held an event to introduce data science technology to future data science engineers, called Coupang Day. Data science students from Hanyang University, DePaul University, and Indiana University were invited to tour Icheon 2 Center (Fulfillment Center) and to visit the Coupang Jamsil Office. Here's a summary of the stories introduced on Coupang Day.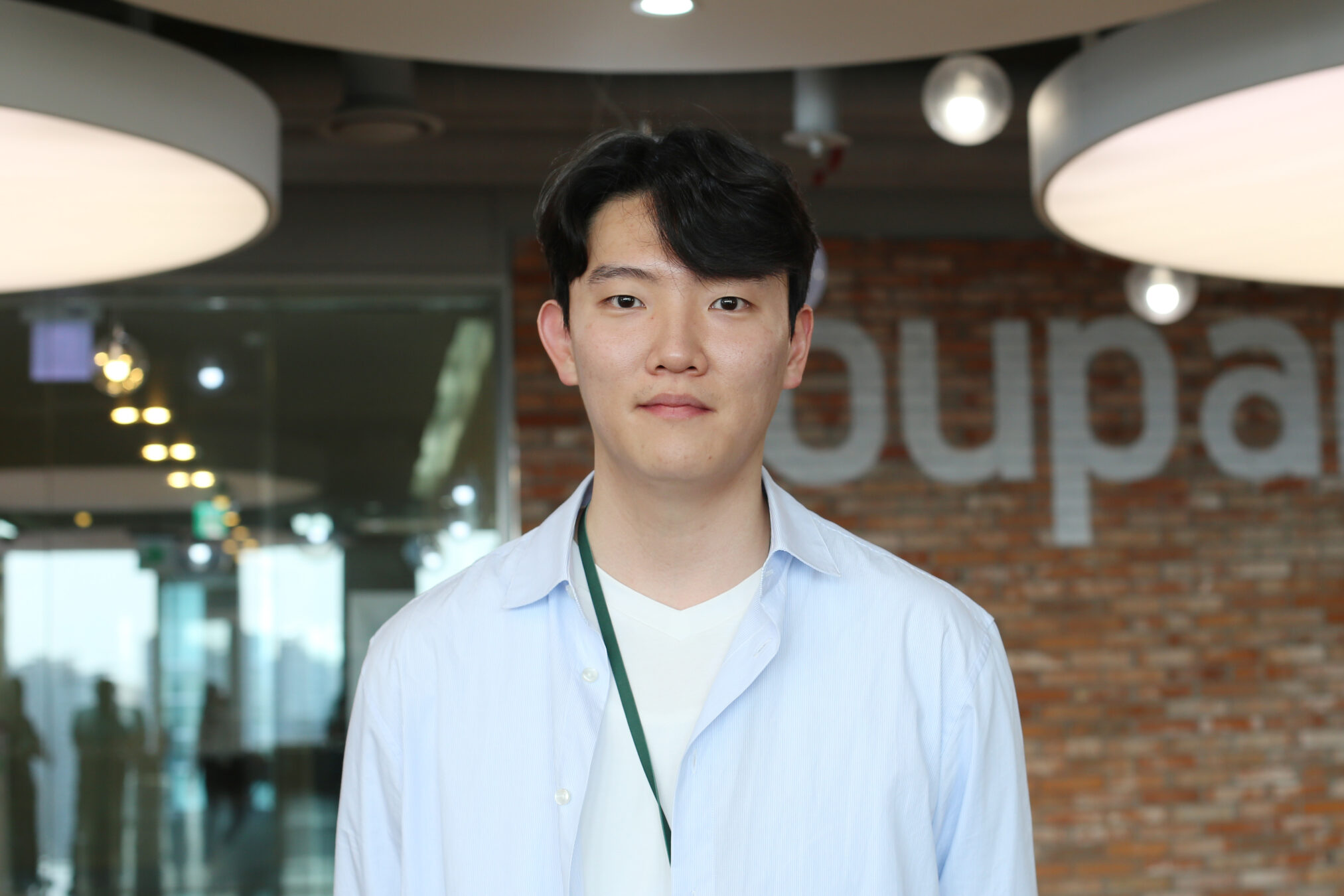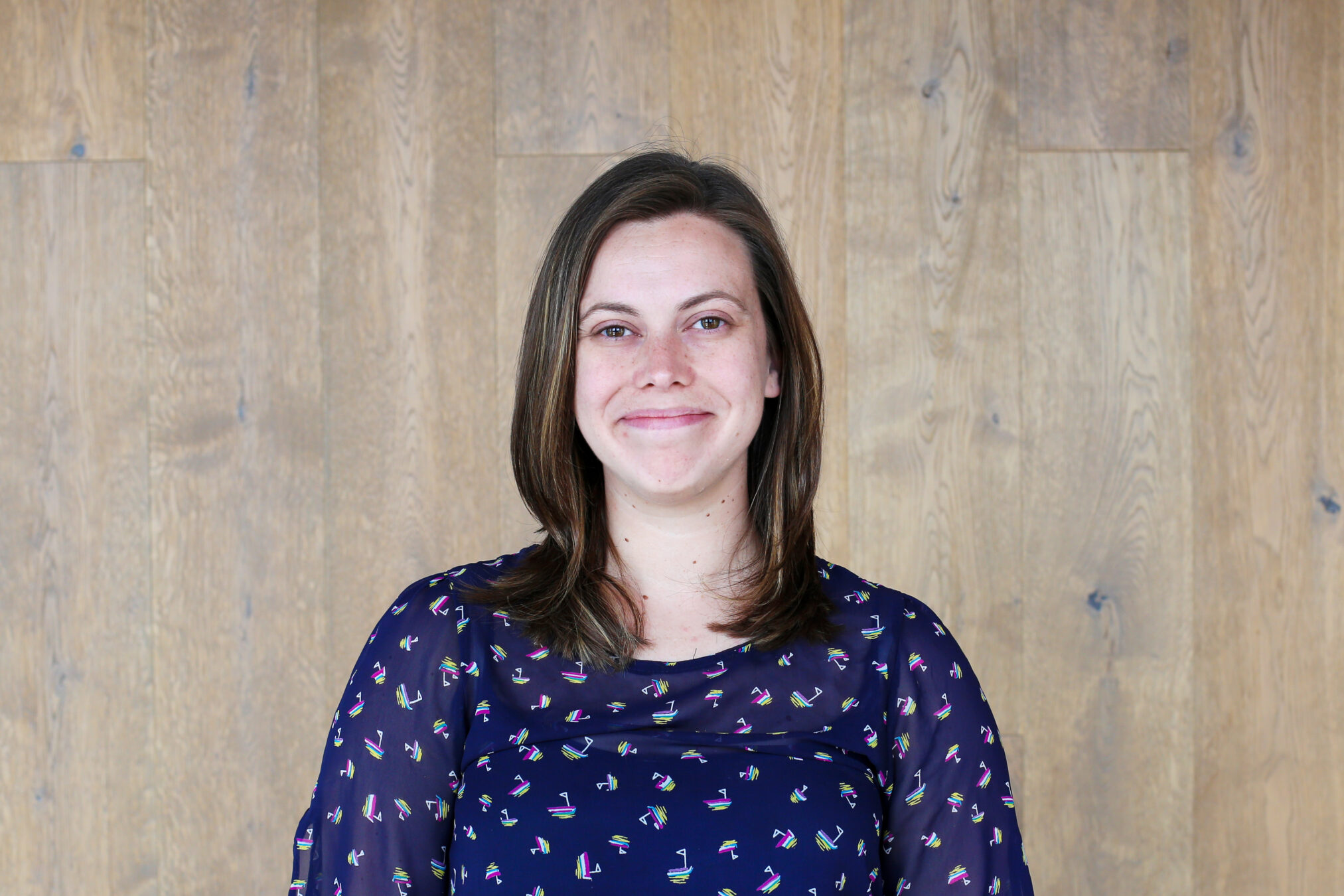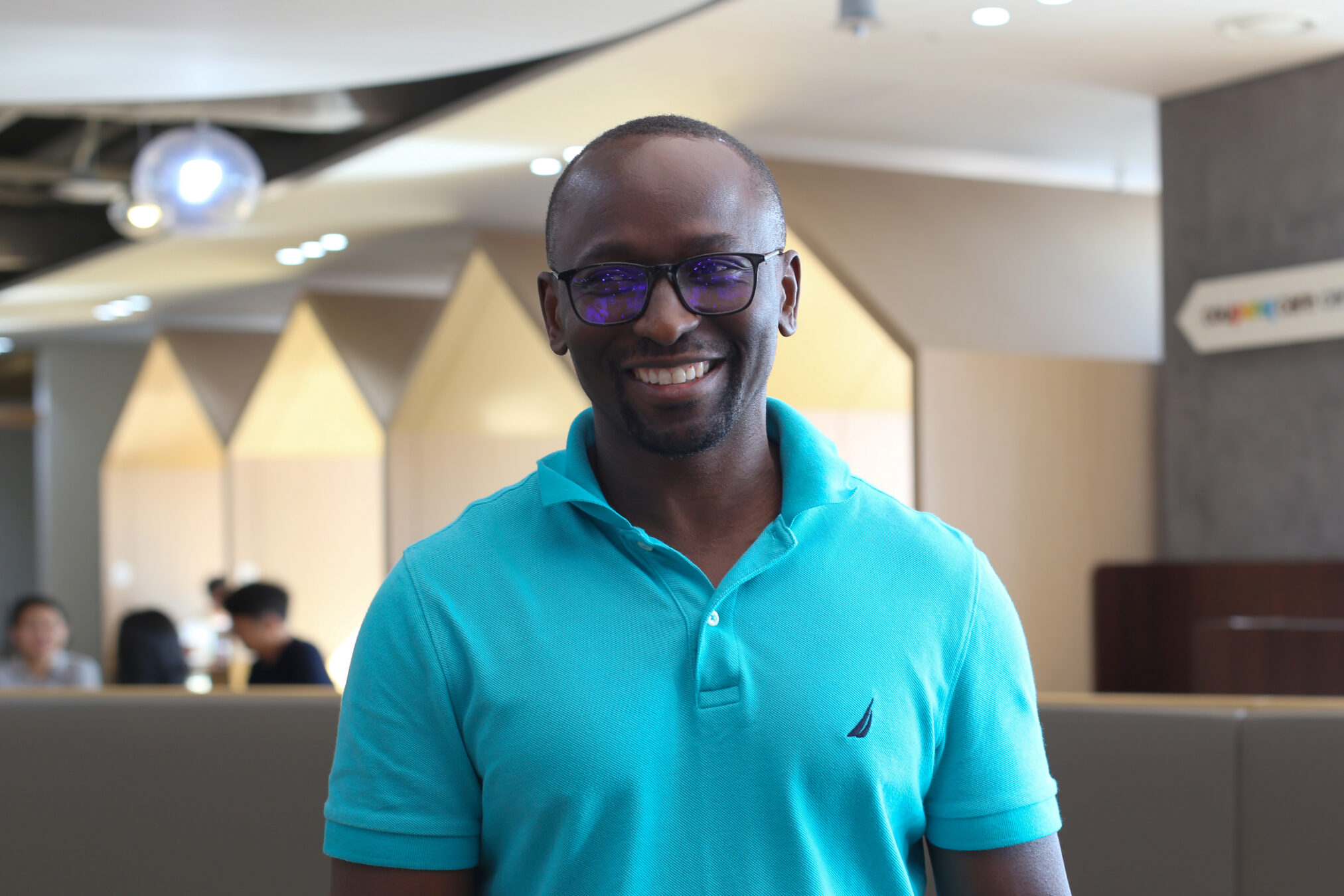 Students who participated in Coupang Day, Youngho Bae, Carolyn Haythorne, and Ronaldlee Ezalu.  
"As a student, I had various questions about what technology models companies use and how they apply them to real life experience. It was great to get detailed answers from Coupang engineers to my questions during the tech lecture." - Youngho Bae, MS in Data Science, Hanyang University   
"I have never been to a fulfillment center before, so it was a special experience for me to see how robotics work" - Carolyn Haythorn, MS in Data Science, Indiana University   
"Today's event gave me a better understanding of how the products ordered from Coupang are delivered to customers. I liked the experience of seeing how the products from different vendors come in, go through the fulfillment center, and then go to the different camps. It's hard for customers to understand how the products are delivered. It was good to see how a fulfillment center operates." - Ronaldlee Ejalu, Master of Science in Data Science, DePaul University   
Technology behind the fulfillment center    
Coupang Day started with a tour of Icheon 2 Center. Coupang's Icheon 2 Center is different from other centers - It's easy to see that robots are bringing shelves in front of employees and advanced technologies are helping them.    
The students followed the flow of goods through the center. Goods are received, displayed, picked, packed, and sent to their destinations. Here are some of the technologies behind each process.     
1. Receiving goods  
Coupang uses AI to efficiently manage its space. We use AI to analyze inventory and customer's demand to predict the number of items that will be needed before a customer's order. Thanks to this technology, customers can receive their orders on time.    
2. Display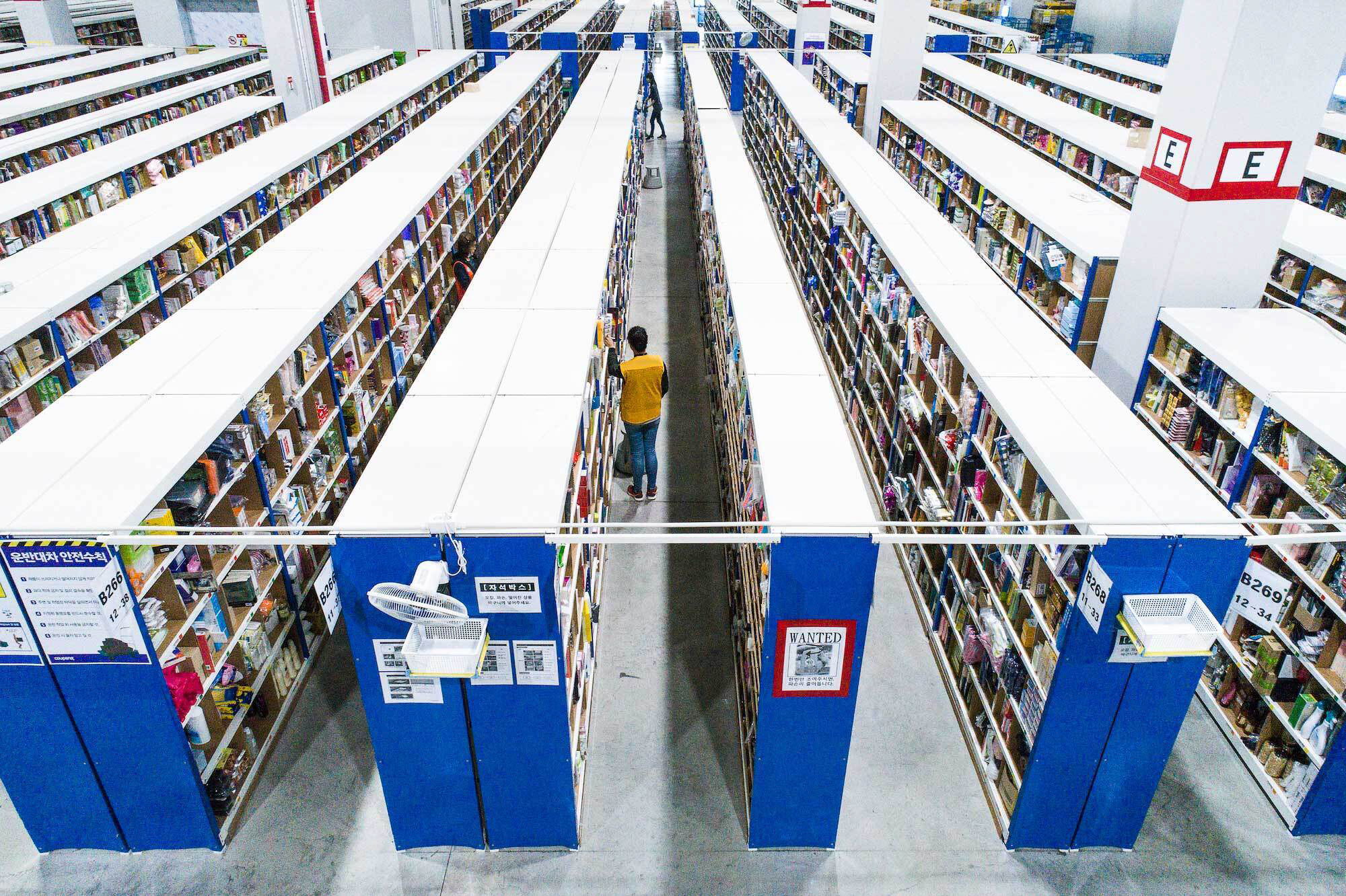 Coupang's shelves are a bit unusual. It's a mix of different types of products all together. Why doesn't Coupang put the same types of products together?    
This type of arrangement is called the Random Stow method, which comes from the result of analyzing big data. It's an arrangement made to improve workers' efficiency. An AI solution predicts sales rate, sales period, and the product groups that are likely to be ordered together.  
Coupang analyzes big data to help our employees and work efficiency.     
 3. Pick-up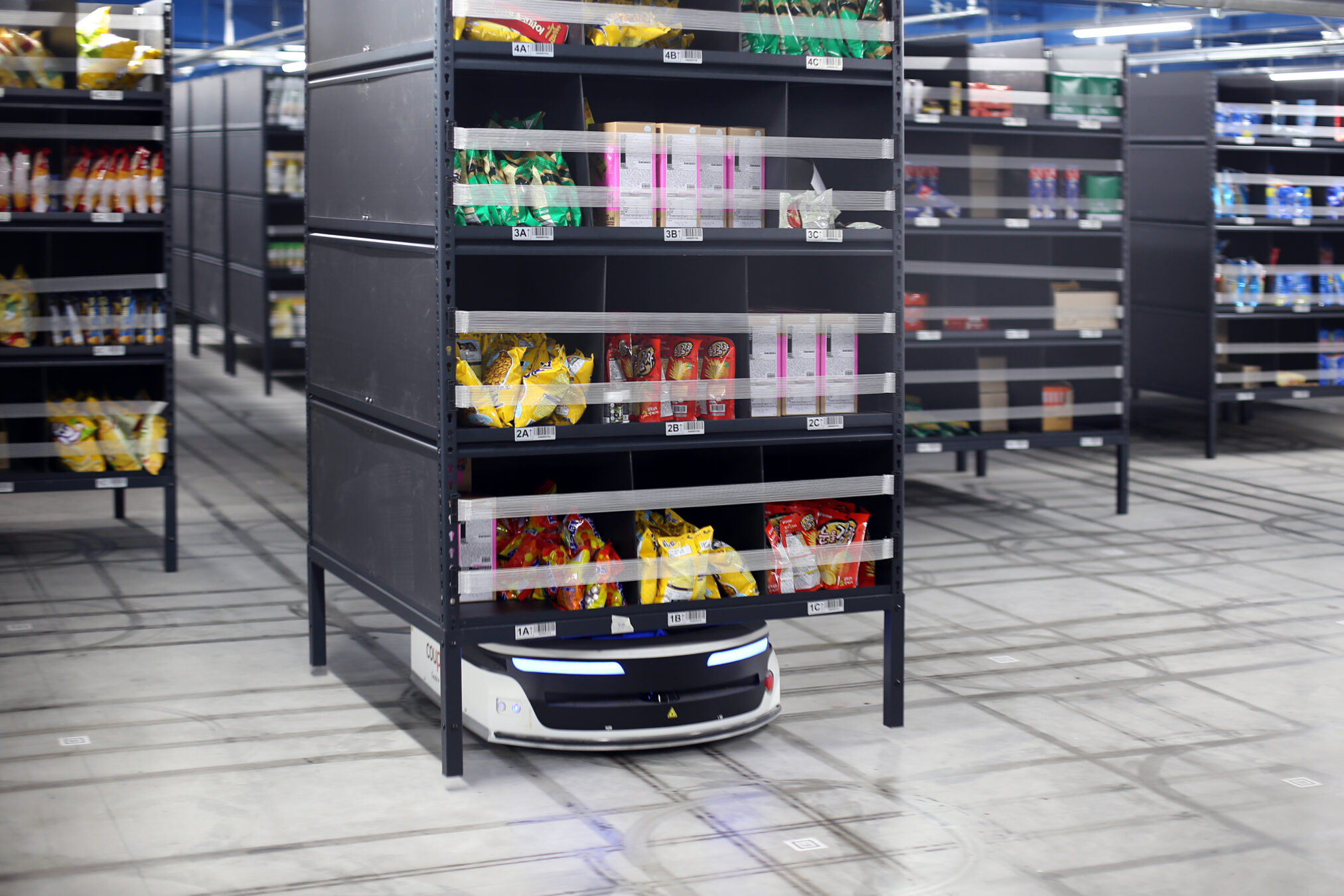 Automated guided vehicles (AGVs)   
Icheon 2 Center is mix of an automated fulfillment center and the traditional fulfillment center. Whereas the Random Stow optimizes the travel routes for employees, the automated guided vehicles (AGVs) described here eliminate the travel need for employees at all.    
Coupang's AGVs transport hundreds of products to the working bench at a time. Entire shelves are picked up and brought to the workers, so it minimizes the travel time of workers.  
4. Packaging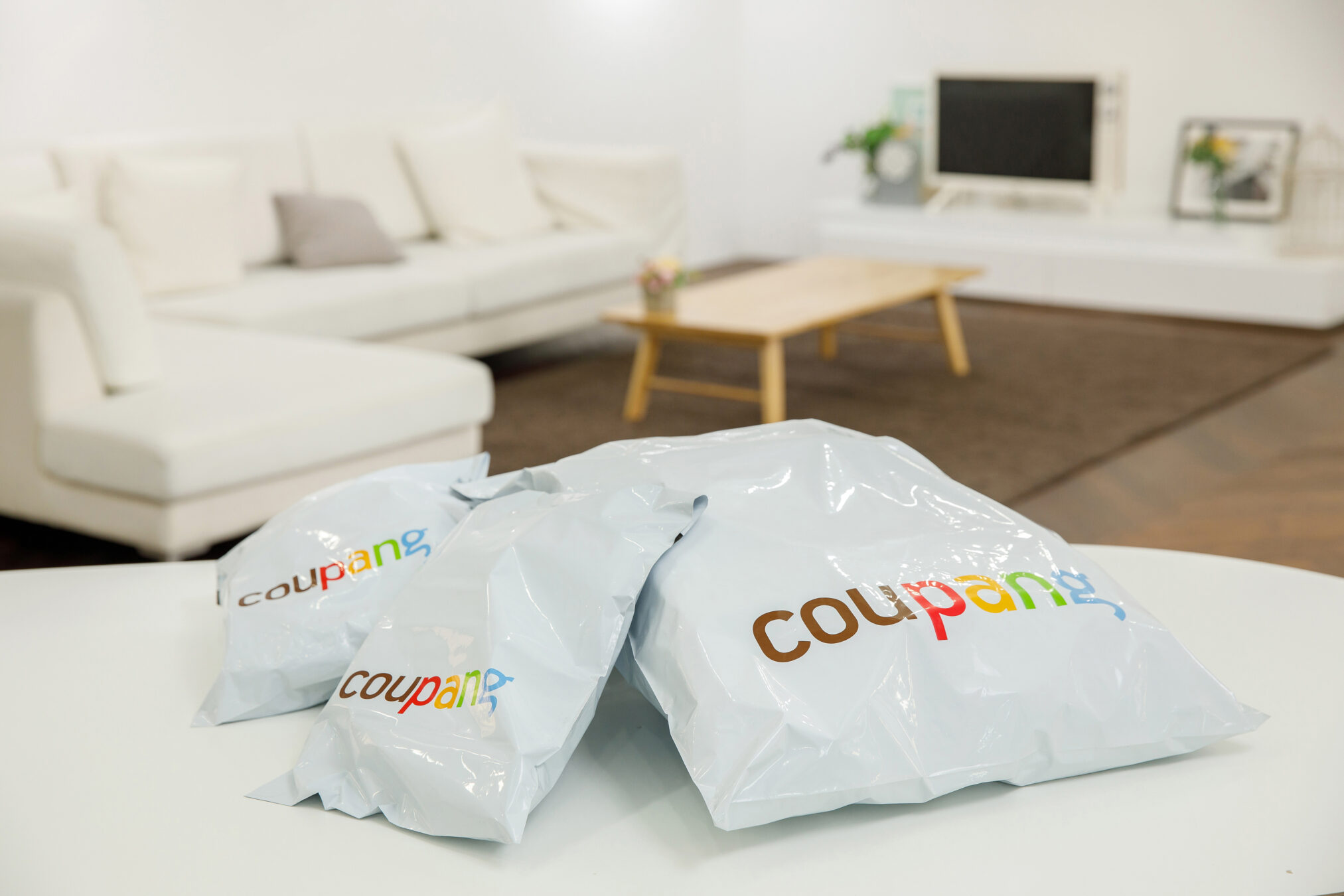 Coupang implemented our innovations in packaging to protect the environment. Coupang has a partnership with LG Chem to recycle waste from packaging. When Coupang collects vinyl waste from its fulfillment centers, LG Chem recycles the raw material to make new plastic bags.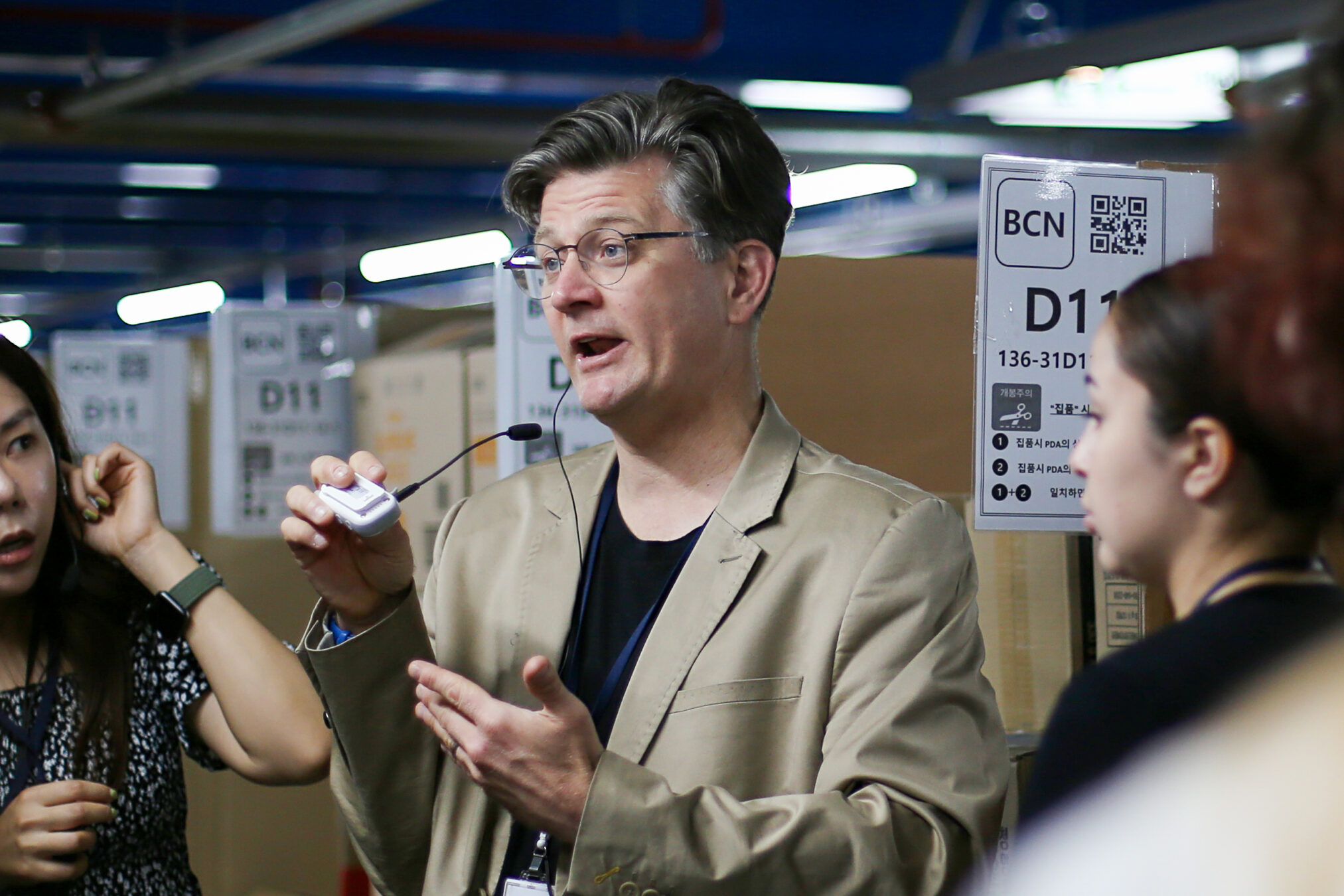 Ryan Brown, Representative Director of Coupang Fulfillment Services, answers the questions from students 
During the tour, the students had dozens of questions as there are various technologies behind the scenes at the Coupang fulfillment center.  
Since Coupang Day was followed by a 'Panel Talk' event on April 7, more in-depth technology was introduced to students on-site. The Panel Talk was held to introduce students on how leading companies are implementing technology for real life challenges. Ryan Brown, Representative Director of Coupang Fulfillment Services, also participated in the panel talk and explained how Coupang leads innovations in various sectors, including the eco-friendly field.   
Ryan Brown said of the Coupang Day event, "It is a pleasure to further introduce how we've applied technology in an actual fulfillment center and logistics."  
How Coupang utilizes big data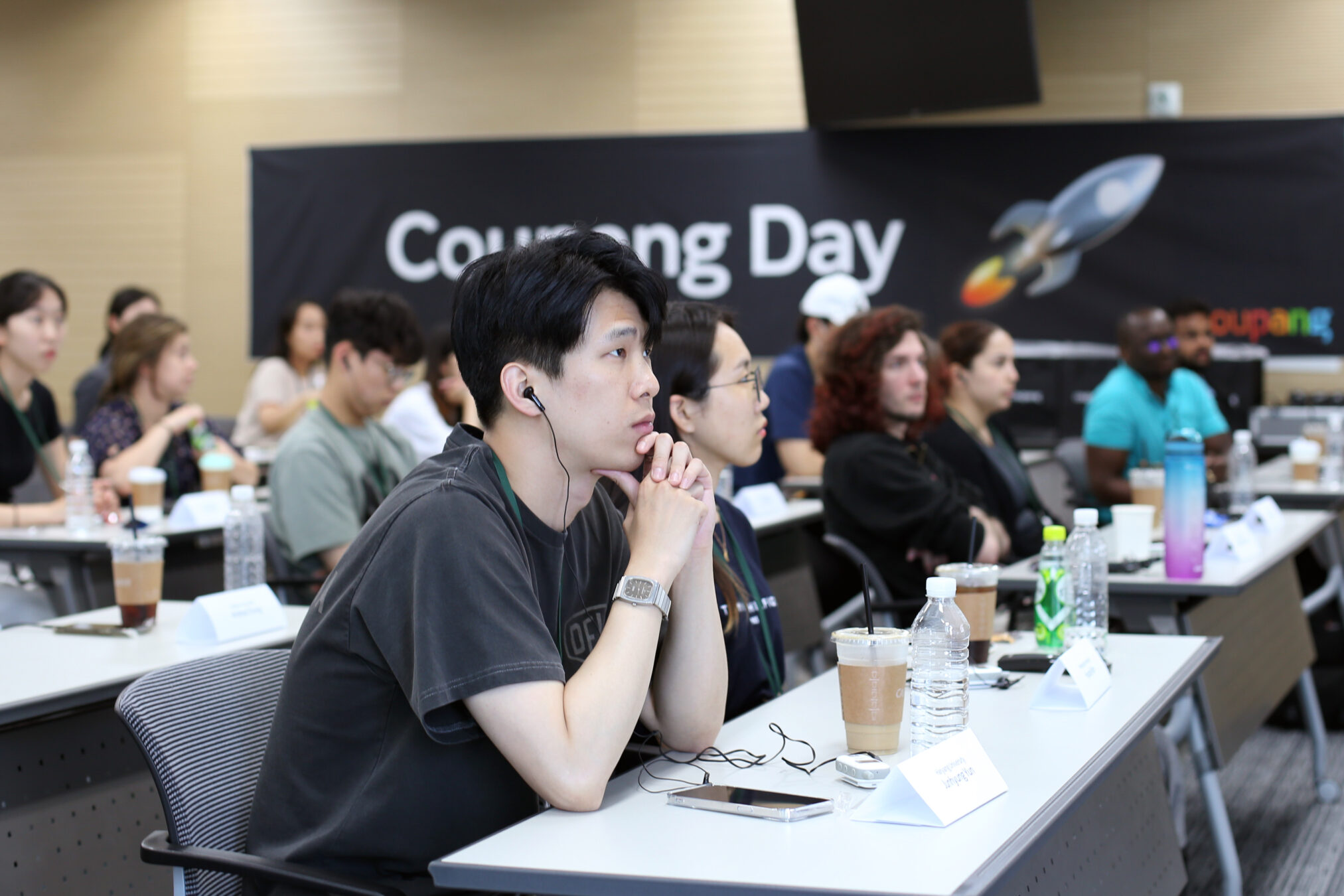 Students listening to the tech lecture  
After the tour, the students visited the Jamsil office for a tech lecture and recruiting sessions. Coupang engineers shared why data is important to Coupang and how we innovate customer experience.    
Why AI & data science is important to Coupang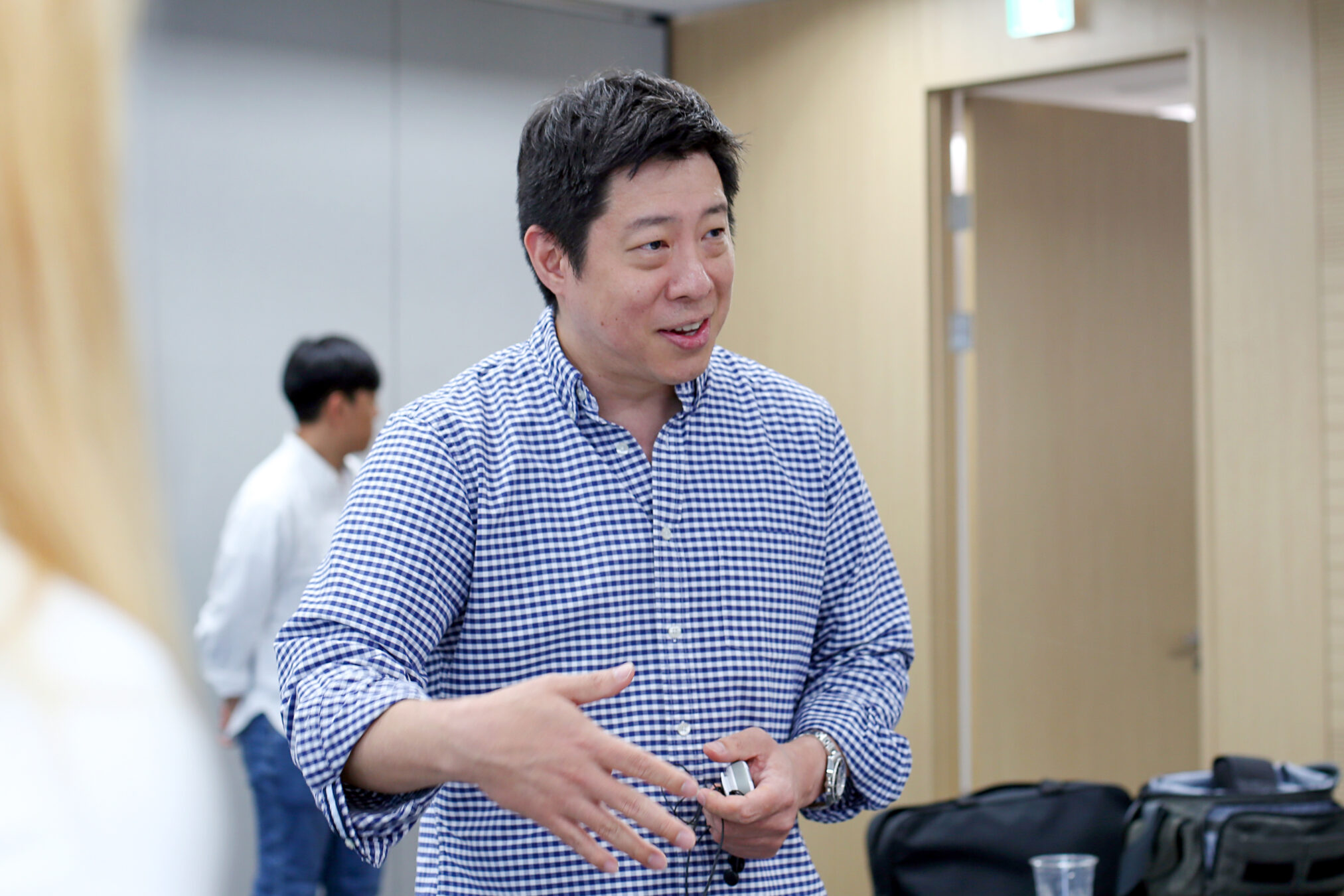 William Wang, Head of FC (Fulfillment Centers) Systems at Coupang, delivered the first lecture    

'Anyone can buy a truck, anyone can buy a fulfillment center, but not everyone can be Coupang', said William Wang, Head of FC Systems at Coupang, and cited data science as the reason why everyone cannot be Coupang. 
Let's imagine that a customer in Seoul orders a pencil. Which fulfillment center should it go to? One of the many fulfillment centers around Seoul should be chosen. When you ship the goods from the fulfillment center, which truck should you load the goods on? What about loading at the Coupang Shipping Camp?    
There are many variables and decisions to be made when delivering even for a pencil ordered: the fulfillment center, staff, truck, Coupang car, loading location, delivery time and more. 
Running a logistics network is complex. In his speech, William explained why AI and data science are important to Coupang.  
The reason why data science is important is because it makes decision-making easier. When you order a Rocket Delivery product from Coupang, it arrives the next day. But there are many decisions to be made behind the scenes. Data enables these decisions to be made flawlessly and accurately. It makes the whole logistics network run efficiently.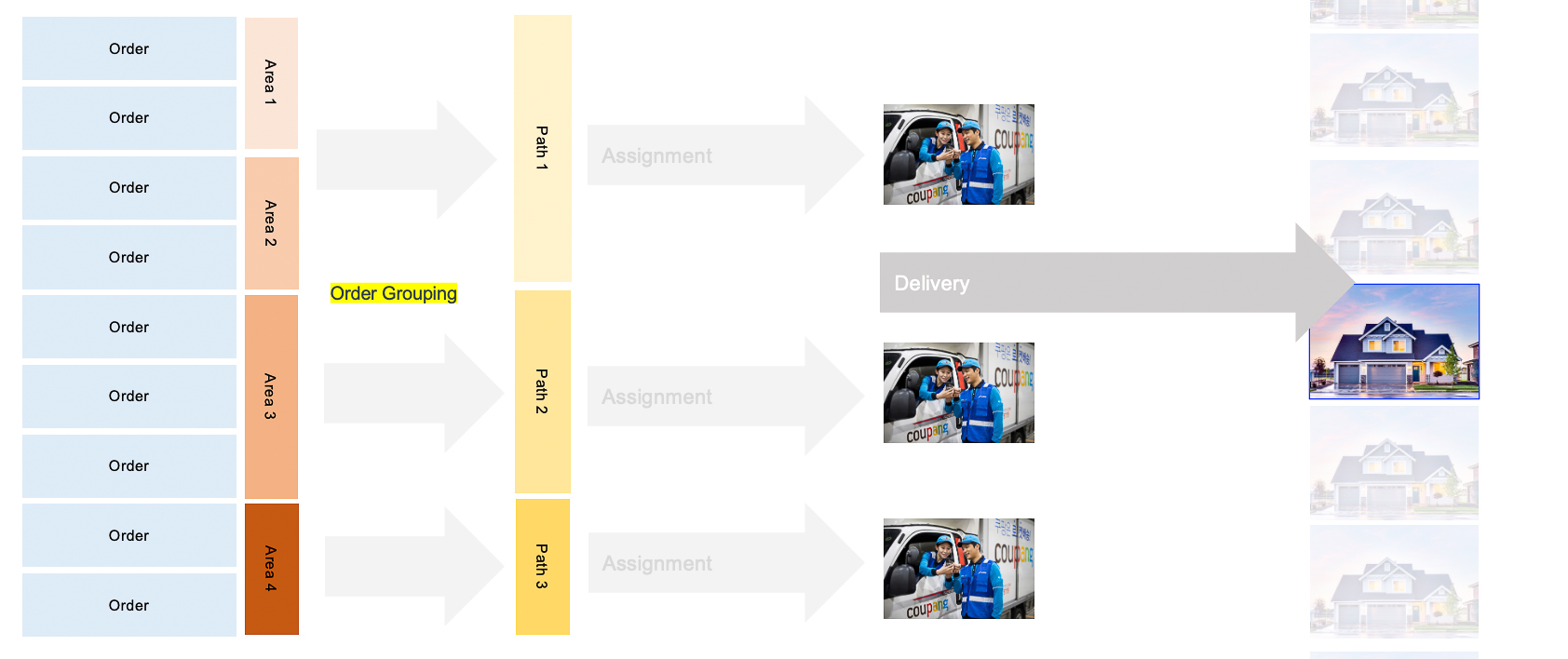 A diagram of Coupang's shipping solution. It considers multiple factors to group orders and determine which Coupang Friend is in charge.   
AI helps us make repetitive decisions automatically. Shipping solutions are one example of the decisions. AI estimates delivery time and determines the order of delivery based on variables like weather, geography, and many other factors. It automatically figures out the best routes to make deliveries, which staff to send, and to which locations.   
Coupang also uses AI and big data in many other decision-making processes.    
Machine learning models for product search on Coupang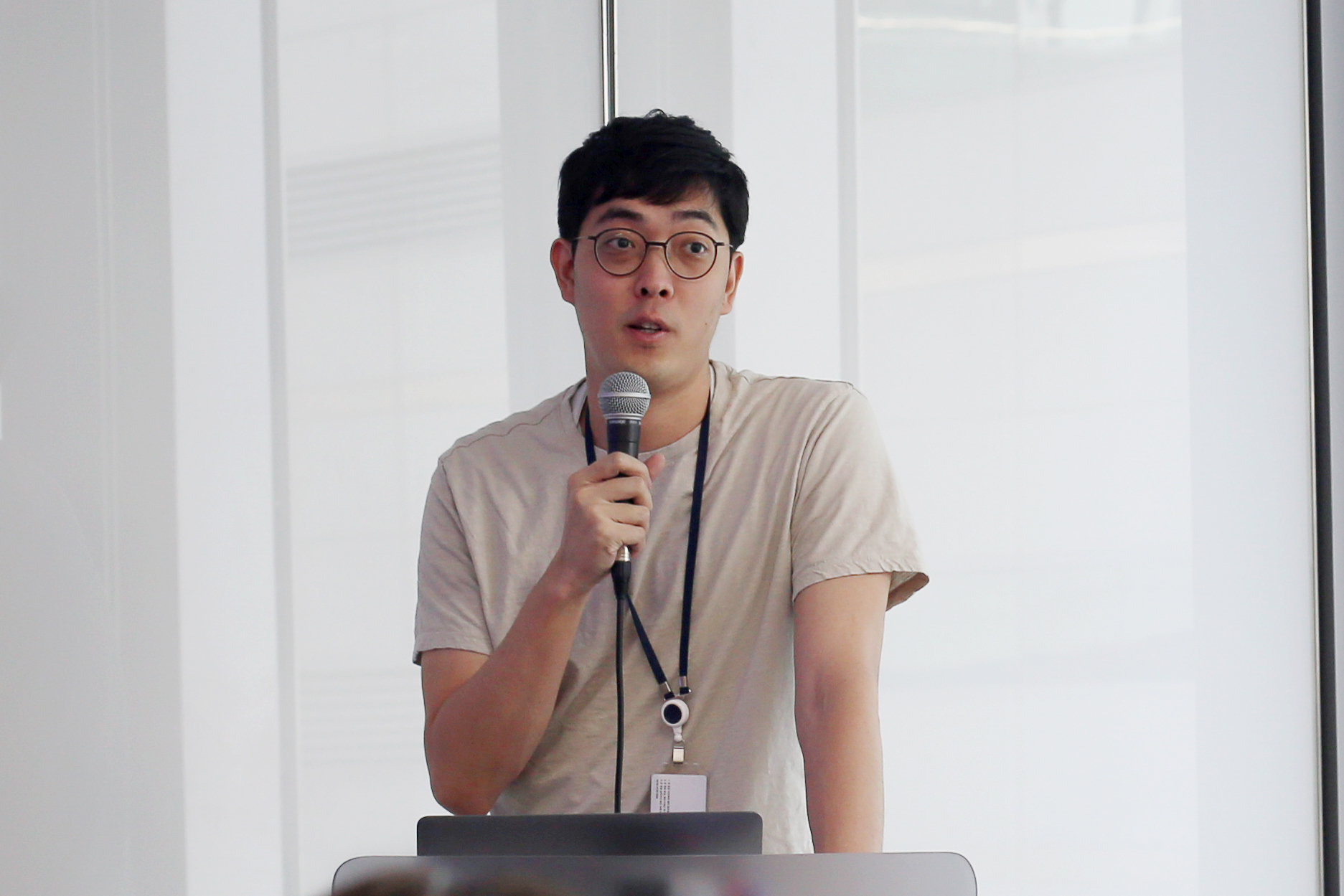 Byungjoo Choi, Ranking Engineer, Search & Discovery Team, gave the second talk.   
 The second talk was about how machine learning is used in the customer's buying experience. Byungjoo Choi, a ranking engineer in the Search & Discovery team, gave the presentation.      
There are two main steps in creating a search experience at Coupang: 'Retrieval' and 'Ranking'.    

The retrieval step is filtering, in a word. In this step, Coupang selects a few thousand products out of tens of millions that it thinks customers will like. For example, all of the products that come up when you search for "Gomgom" on Coupang are products that have passed the retrieval process.   
When a customer types something into the search bar, they might add a homophone, thinking it might be needed. In that case, the system removes the unnecessary information or adds necessity to the search.    
In this way, Coupang focuses on the customer's search intent. Even if they don't search by the accurate product name, the product they had in mind still comes up.  
If you search for "fast watermelon," Rocket Delivery or Rocket Fresh products that guarantee next day delivery will appear at the top.   
In the ranking step, we rank the thousands of products we've selected in the retrieval phase. When you search for something, there are probably thousands of products that come up, and the order of the list is the result of the ranking process.        
The ranking phase takes into account search relevance and product attractiveness. With big data, there are more than 100 criteria involved. By calculating the products preference, including customer reviews, ratings, and prices, Coupang helps customers find better quality products at reasonable prices.  As a result, customers can efficiently select the products that are needed.    
This is how Coupang is using machine learning to revolutionize the shopping experience for customers.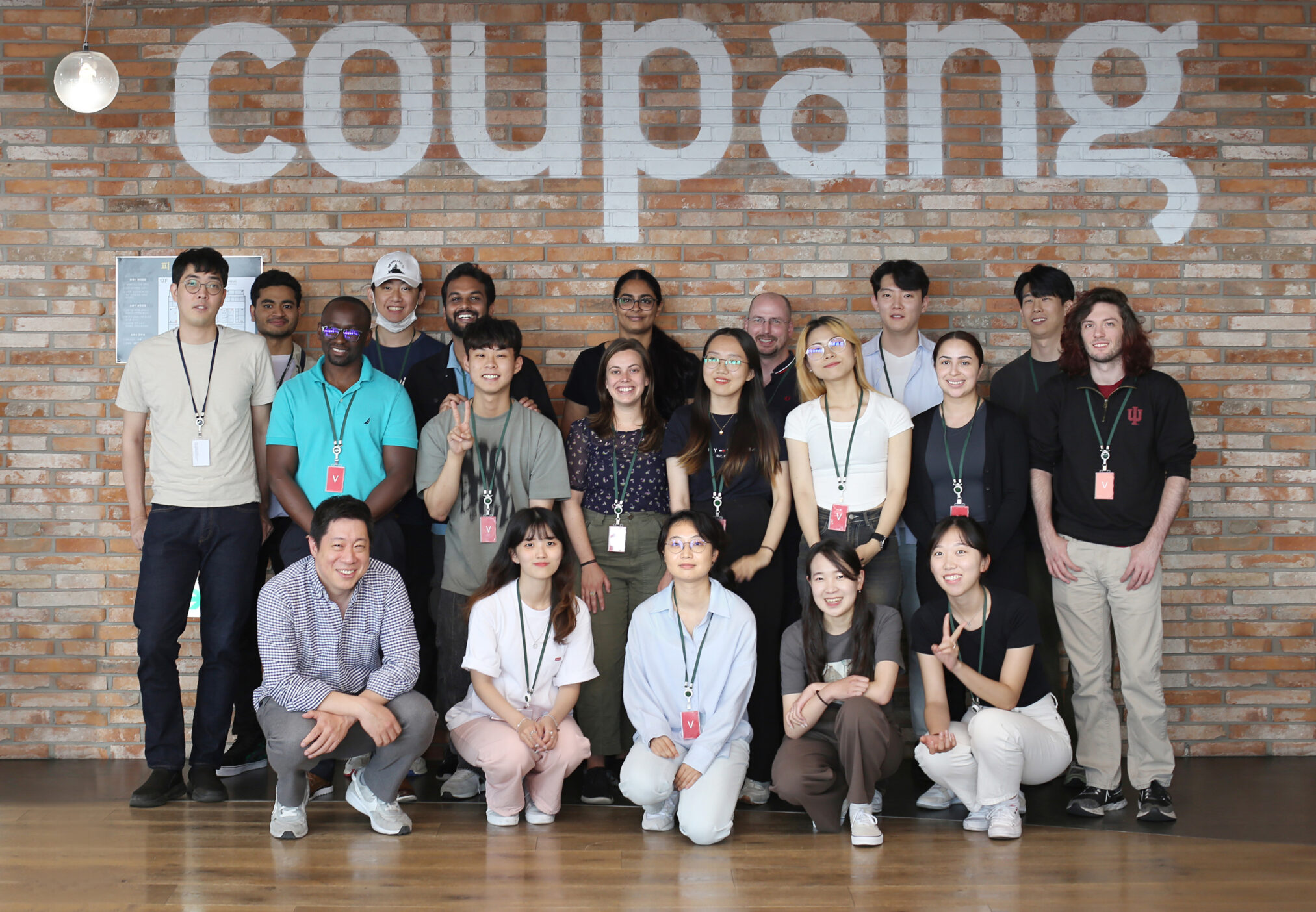 Participants of the Coupang Day event.       
After taking group photos, all sessions concluded with a big smile.  
Coupang is hosting events including Coupang Day to foster young talents. We share our knowledge and continue to innovate.    
If you are interested in learning more about our innovations, explore more on Coupang.jobs.