How telecommuting is transforming work life for Coupang employees of all abilities
Coupang is committed to creating a diverse and inclusive workplace for employees, regardless of their gender, race, educational background, or ability. For employees with disabilities, Coupang has the Inclusive Management team, a group dedicated to supporting these employees in finding the work that best suits their abilities and needs. 

These employees work in all different fields at Coupang, from tech, HR, logistics, and more. We even have a Coupang para-athletes team, in which athletes with disabilities can pursue their dreams of competing in a variety of different sports while receiving salaries and benefits as Coupang employees. 

Today, we will meet two employees with disabilities who are building fulfilling careers at home thanks to Coupang's flexible and inclusive work-from-home system.




Seok-hoon Choi has had a hearing impairment ever since he was a baby. Before joining Coupang, he worked faithfully at a semiconductor plant in Incheon for 13 years. However, the variable shifts and frequent weekend work made it hard for him to spend time with his two young children. When he learned from a friend about the various inclusive initiatives at Coupang for people with disabilities, he applied and joined the Coupang CX (Customer Experience) Excellence team in January 2020.

Today, Seok-hoon works from home five days a week, performing delivery monitoring using maps to help Coupang Friends deliver packages to customers accurately and identify any causes of mis-delivery. Reading maps has been a hobby of Seok-hoon's ever since he was a child, so he's happy to have found a position to suit his interests. He's also very happy working with his colleagues, "who are always available to explain things in a friendly and easy-to-understand way" if there is something he doesn't know. And most importantly, when his children come home from school, he is always at home to greet them with open arms.




"My kids are 'CODAs (children of deaf adults).' My wife and I are deaf, while our two children, ages 9 and 10, are not," said Seok-hoon. "I have many shortcomings, but I want to be a good father by communicating more with my children." He added, "My wife goes to work from 9 AM to 6 PM. She has a hard time with the commute, so I prepare dinner instead. I can do this because I work from home. I want to work at Coupang for a long time while continuing to be a father who makes dinner for his family."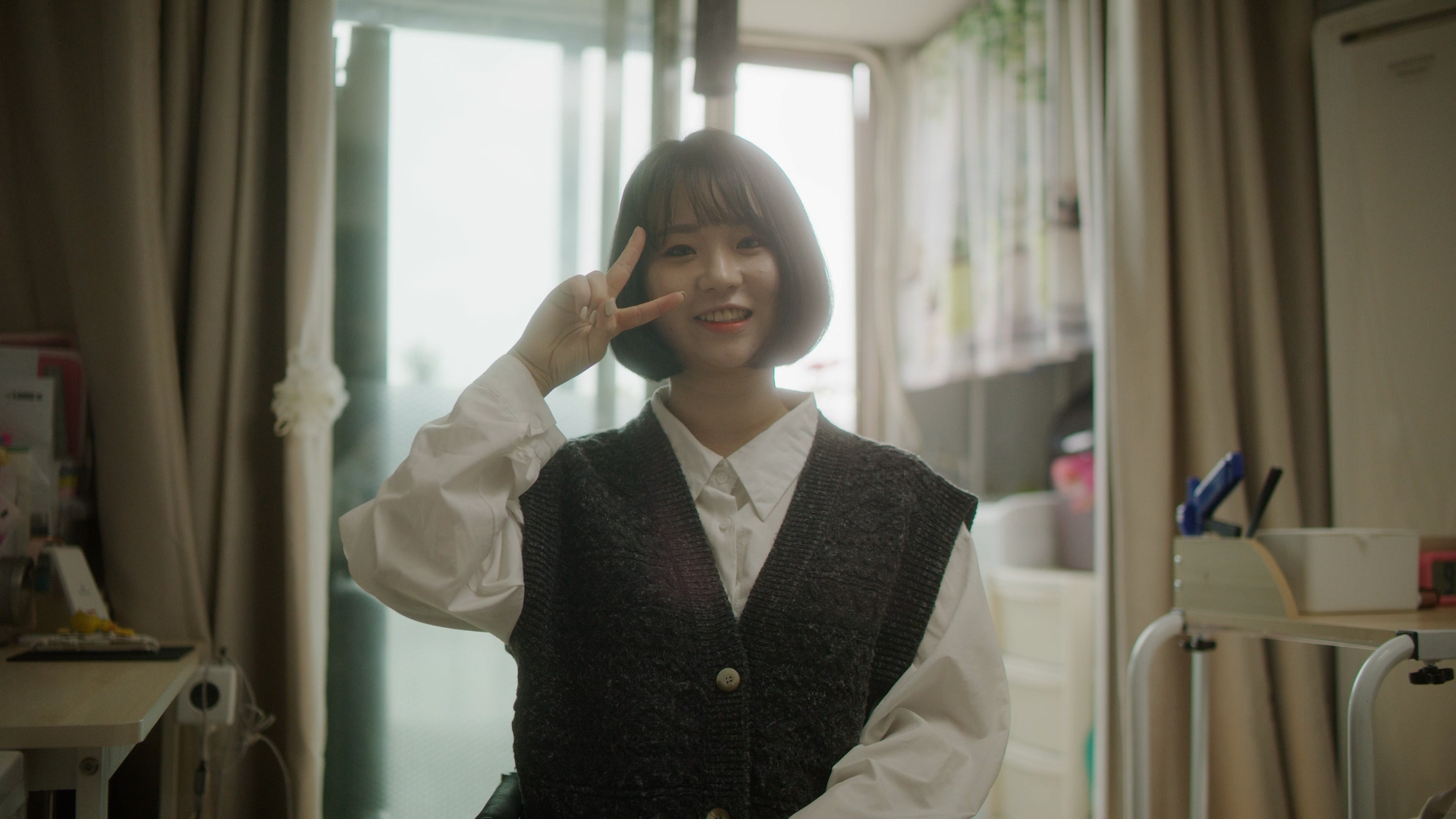 Mi-jeong Kang was a senior nursing major in college with a promising future when she suffered a spinal cord injury in May 2020 that left her completely paralyzed from the waist down. The accident was so severe that she still has no recollection of it to this day. After two major surgeries and eight months of hospitalization, Mi-jeong was itching to rejoin society and continue pursuing her career.


Mi-jeong Kang taking a commemorative photo with her friends after taking the Nightingale Pledge
She had already accumulated 500 of the 1,000 hours of practice she needed to obtain her nursing license, and had planned to complete the remainder in her senior year. However, there wasn't a single hospital that would accept a nursing student in a wheelchair. She even submitted a complaint to the National Human Rights Commission of Korea, but they only issued a "recommendation measure," and nothing changed.

Refusing to be a victim of circumstance, Mi-jeong took a leave of absence and looked for work. In June 2021, the manager of Coupang's Inclusive Management team recognized the potential of the bright and humorous young woman and hired her as the team's youngest employee.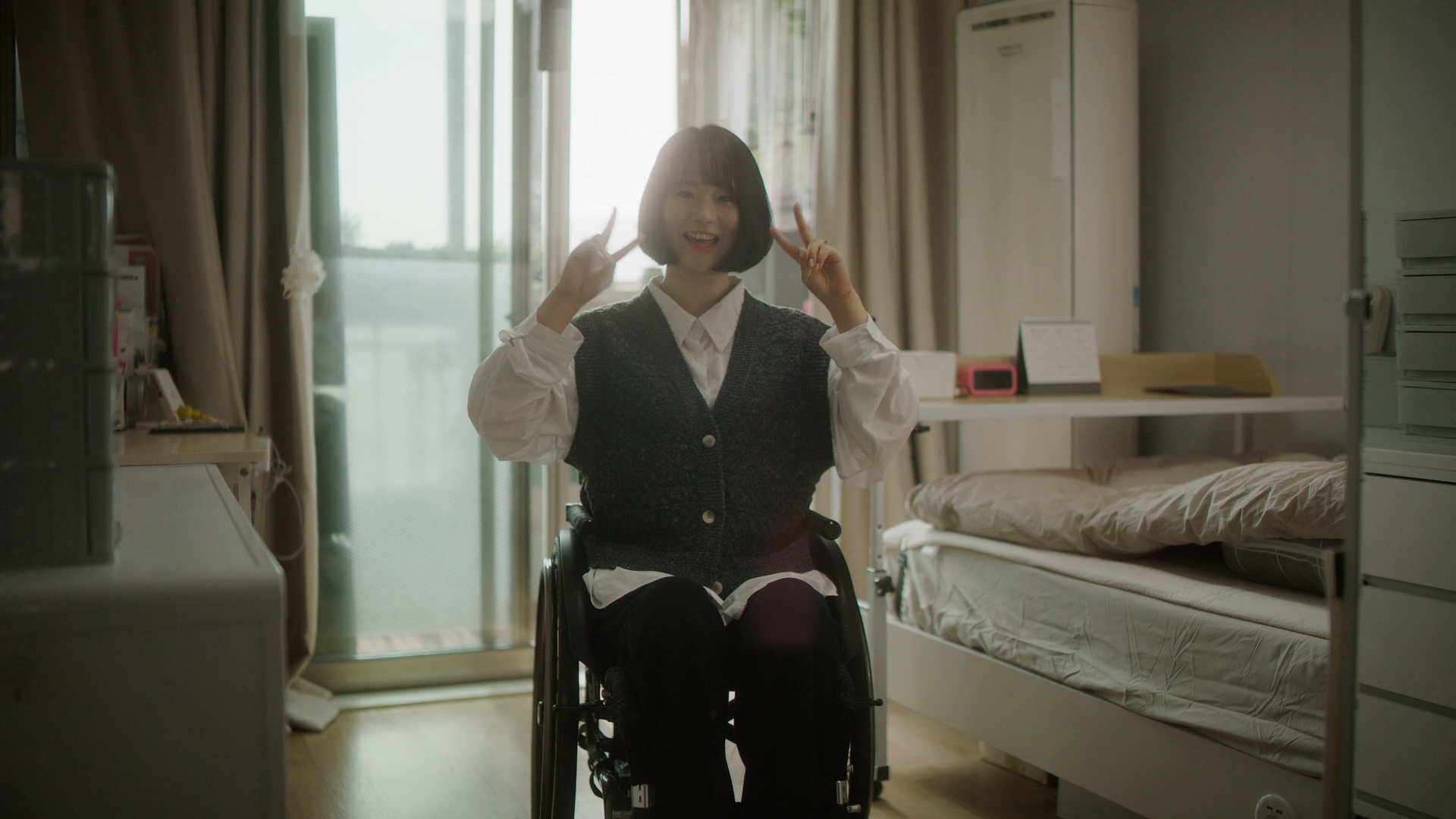 "Ever since I was young, I wanted to travel around the world and do volunteer work with my professional medical skills. But unless the law changes, it won't be easy for me to become a nurse," said Mi-jeong. "After my disability, I was contemplating how I should live my life, when I learned that Coupang was hiring people with disabilities to work from home. Now, I work as a recruitment coordinator for people with disabilities, and I continuously communicate with applicants throughout the entire application process. Because I myself have a disability, I understand what these applicants are going through when applying for work, and I can take pride as a recruiter as more and more employees with disabilities join Coupang."

Mi-jeong noted the importance of being able to work like this for people with disabilities. "Through Coupang's telecommuting system, I work like any other office employee from home and communicate with many people. People like me who become disabled through accidents can end up living in isolation due to their mental and psychological suffering, so it's important for us to interact with people for 'social rehabilitation.'"

She added, "I was able to resume my social life through Coupang, and now I dream of becoming an HR expert at Coupang if the opportunity arises. As a member of the Inclusive Management team, I want to continue helping people with disabilities find and adapt to work that suits their talents."
This article is from the Coupang Newsroom and to read more please visit here.