[Guest Article] The post-COVID era and the future of living logistics
In the era of COVID-19, the so-called "living logistics" services such as online shopping have become essential services that increase convenience in the daily lives of modern society. Inha University's Professor Ho-sang Jung, a logistics expert, shares his thoughts on the future of living logistics.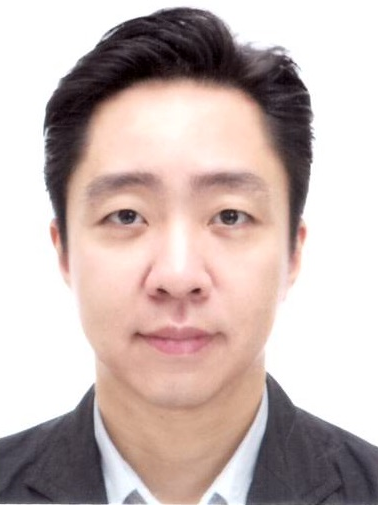 Professor Ho-sang Jung, Inha University's Asia Pacific School of Logistics / Graduate School of Logistics
Over the last few years, COVID-19 has greatly impacted every aspect of our lives. Remote life such as working from home or taking online classes has become a familiar refrain with the difficulty of going out and meeting people. In the early days of the pandemic, many countries suffered from the hoarding of daily necessities. However, in Korea, people were able to get on with their daily lives without such hoarding.

One of the reasons for this difference has been Korea's delivery culture, represented by "living logistics" services. It is routine for Koreans to order and receive items with ease through a few taps of their smartphones, and have food delivered conveniently to their doorsteps. In particular, online retailers have been jumping into the delivery sector, joining courier companies that have traditionally been responsible for delivery to break down the boundaries between logistics and distribution and increase competition. Leading online retailers such as Amazon in the U.S. and Alibaba in China are working to enhance their competitiveness in the delivery field with the introduction of services such as drone and robot delivery.

Online shopping services conclude once the item is safely delivered to the end customer in a timely manner, and they are by nature physically separated from the customer, so all items that the customer orders must be delivered to their desired location. Therefore, in a fiercely competitive landscape, logistics and distribution companies are expected to continue increasing investment in enhancing the competitiveness of their living logistics services. 

The narrowing of the logistics gap

Such changes, which have been advanced by the development of information and communications technology and the pandemic, bring more convenience to our lives. However, there are challenges that must also be considered.

First, from the perspective of the consumers of these services, there is the problem of the logistics gap hidden behind their convenience. The regional gap is widening, and although some companies like Coupang have expanded their services nationwide, the majority of convenient living logistics services are focused in metropolitan areas where demand is high. Outside of the metropolitan areas, it becomes difficult to find convenient and easy living logistics services. If this trend accelerates, the logistics gap between large cities and other regions could widen.

Second, the generation gap is also an issue. While some people actively accept new technologies and services regardless of their generation, in general, the older the person, the more likely they will be unable to enjoy the benefits of living logistics services. Features that feel easy and natural for the younger generation, such as small letters, complex screen composition, and card registration for payment, may not be so simple for the elderly.

Third, it is also necessary to look at the gap in the logistics workforce that provides these services. As many companies' living logistics services are concentrated in metropolitan areas, jobs in non-metropolitan areas may be scarce, and jobs for the socially marginalized, particularly women and people with disabilities, may be even more scarce. It is not easy to create many jobs for the socially marginalized without actively building large logistics centers in non-metropolitan areas to expand the scope of services nationwide, as companies like Coupang have done. For reference, according to the Coupang Impact Report, the company is currently building major logistics centers in non-metropolitan areas such as Gyeongnam, Daegu, Gwangju, and Daejeon.

Logistics that helps people
Then, what should the future of Korean logistics services look like? How about focusing on developing technologies and strategies that are centered around and built for people?

First, steady investment is needed to reduce the regional gap in logistics and create non-metropolitan jobs. The role of logistics companies is important for a virtuous cycle of revitalizing local economies and creating local jobs. 

Next, it is also necessary to focus on the development of technologies and the introduction of strategies that help people perform a given task more easily, safely, and accurately. Amazon is known to be developing various technologies to improve the work experience of logistics personnel and improve work satisfaction. In Korea, Coupang is developing customized jobs for people with disabilities that take into account the characteristics of their disabilities and strives to make work easier for existing employees by utilizing artificial intelligence technology that supports workers' tasks such as picking (locating ordered items).
In addition, it cannot be emphasized enough how important it is to develop services and user interfaces that can be conveniently used by people of all ages to bridge the generation gap. A service that can be used conveniently by the elderly is a service that is convenient for all ages.

However, in order to resolve the logistics gap from these various perspectives, efforts by the national and local governments are also needed. In other words, it is necessary to consider providing incentives such as tax benefits to private companies that are making efforts to bridge the logistics gap. Of course, there must first be social discussions regarding the fact that financial resources must be invested to bridge this gap.

In addition, it is necessary to encourage stakeholders such as customers and communities to pay more attention to logistics personnel issues, and to encourage companies to develop technologies that support safer and more convenient performance in addition to their efforts to develop new technologies and services. In other words, we must not forget that the discussions must be centered around the perspective of the consumers and suppliers of living logistics services—in other words, the "people."

*This article is the personal opinion of the author.

Author: Professor Ho-sang Jung received his bachelor's degree, master's degree, and Ph.D. from Yonsei University's Department of Industrial Engineering and worked as a researcher at Virginia Tech in the U.S. After working at Samsung Economic Research Institute and Sangmyung University he has been a professor of Inha University's Asia Pacific School of Logistics since 2013. Inha University's Supply Chain Optimization & Analysis (SCOA) Lab, led by Professor Jung, conducts research such as "Robot-Based Last Mile Delivery Optimization Research" (supported by the National Research Foundation of Korea" and "Research on Operating Metropolitan Logistics Facilities" (supported by the Korea Post, Korea's national postal service).
This article is from the Coupang Newsroom and to read more please visit here.