The hero in green: EHS manager and registered nurse
At Coupang, we take the health and safety of our employees and customers very seriously, investing hundreds of millions of dollars in worker health and safety initiatives, partnering with government safety authorities, introducing innovative healthcare programs like Coupang Care, and even establishing Coupang Rest Centers for employees to focus on mental health. 
Minkyung Kim, a registered nurse and Environment, Health and Safety (EHS) manager at the Majang 1 Center of Coupang Fulfillment Services (CFS), is one of our many heroes who are helping us keep our employees and customers safe. Meet our EHS Manager, Sophie.

Hi Sophie, could you please introduce yourself?
Hi, my name is Sophie, and I'm in charge of EHS at the CFS Majang 1 Center. After graduating with a nursing degree, I worked for over three years in the Department of Anesthesiology and Respiratory Medicine at a university hospital. Working as a nurse at a large hospital was a great experience, but I wanted to use my nursing license to broaden and further build my career. While searching for companies where many people worked together and where I would want to work, I landed on Coupang.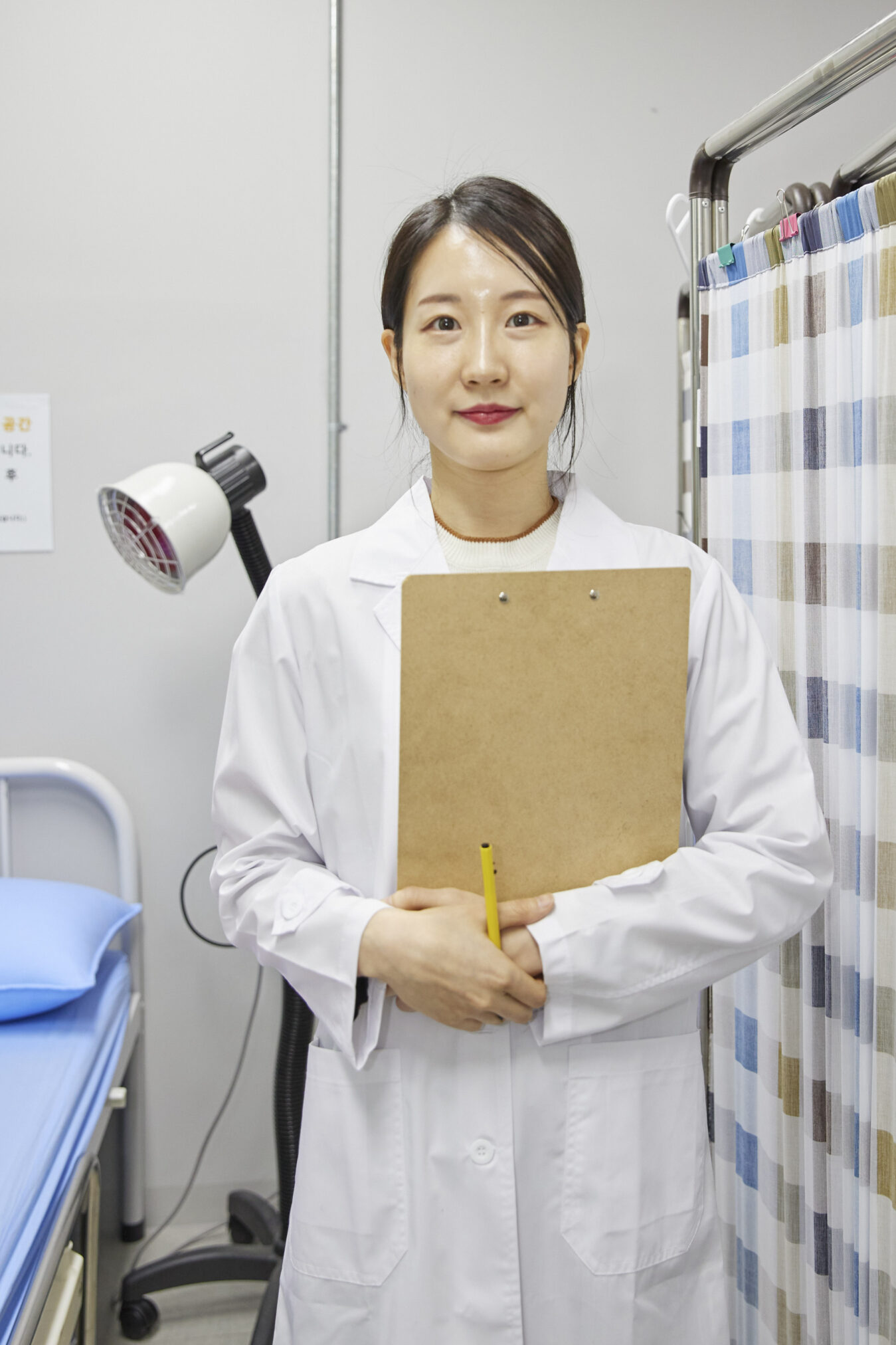 What does an EHS manager do, and what does your typical workday look like?

I work at the Majang 1 Center, and I'm in charge overall of all the work that a health officer is responsible for under the Enforcement Decree of the Occupational Safety and Health Act. Workers who feel unwell or experience discomfort while working can always come to the Health Management Office for a consultation.

In the morning, I mainly do health checkups for new hires. I examine workers whose results show any abnormal signs in the health checkups or who require special checkups and also provide health promotion consultations and healthcare guidance as a nurse.

In the afternoon, I put on my safety boots and go on-site to the fulfillment center. My objective is to manage job stress and improve the working environment to prevent workers from developing musculoskeletal disorders. It's important for me to be familiar with the site so that I can immediately identify which improvements need to be made. I do a variety of work, including going around the site and attaching fluorescent wires to the floor to provide guidance in dark areas. As an EHS manager, I believe that when it comes to ensuring a safe work environment for employees, there's no such thing as "my job" or "your job."




Another important duty for EHS managers is to plan practical health promotion programs so that employees can work in a healthier way.

What kind of health promotion programs have you created?

Under the Regulations on Occupational Safety and Health Standards, employers are required to carry out various activities to prevent workers from developing health problems caused by job stress. One of the regulations requires employers to evaluate the risks of cerebrovascular and heart disease and implement health promotion programs, such as smoking cessation and hypertension management programs.

If you're going to run a health management program, it might as well be fun, right? Recently, I planned a smoking cessation program called "Quit Smoking and Save." It was a health promotion program in which participants would accumulate 4,500 won, the price of a pack of cigarettes, each week they didn't smoke. Participants who successfully went 26 weeks (6 months) without smoking received a gift equivalent to the amount they saved plus 4.5% APR. I also made a song and music video to promote quitting smoking. I also continued counseling and coaching employees to help them overcome the difficulties of withdrawal and succeed in quitting smoking.

As a result, many employees at the Majang 1 Center were able to successfully quit smoking. I got many requests to do "Season 2" of "Quit Smoking and Save," and that was very rewarding.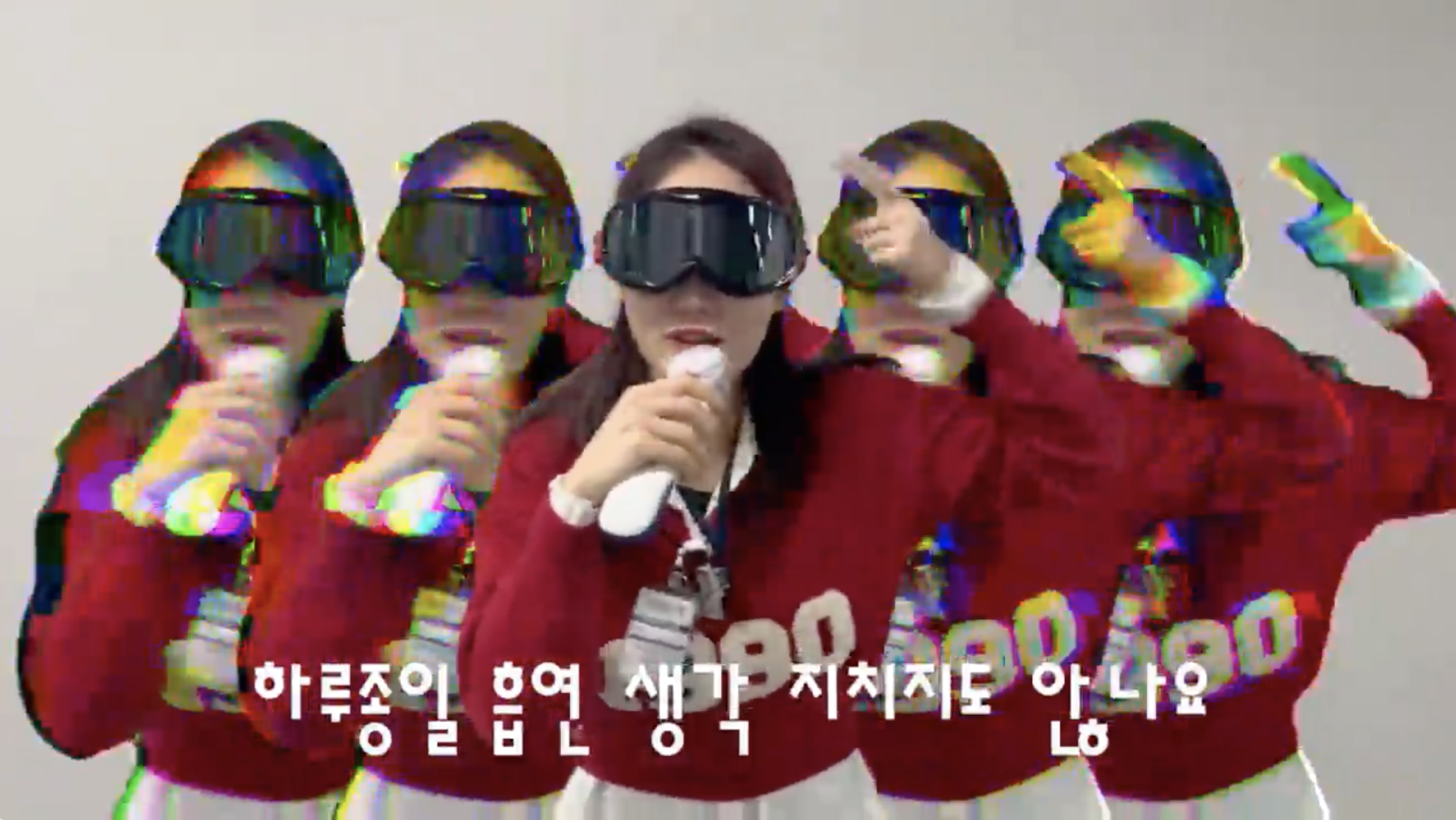 A music video made for the "Quit Smoking and Save" campaign planned by Sophie
What do you like about being an EHS manager at Coupang?
I would say the key points for me are "health expertise" and "growth." Coupang has a horizontal culture, where people work together regardless of their rank. Also, because it has a culture of encouraging employees to tackle challenges and innovate, so even in the field of health and safety, you can come up with and implement any idea to create a healthy and safe working environment. In fact, Coupang has an industry-leading EHS system, so I feel like I am growing every day while working. I would say it's a good job for those who value work that is rewarding and promotes achievement.

I was promoted this year, and had "specialist" added to my title—that is, an expert. Now that I'm a health and safety expert at the Majang 1 Center, I'm motivated to do even better.

As an EHS manager, do you have any advice for your co-workers?

When I tell my co-workers that health management is a habit, so they have to be vigilant in managing their health on a daily basis, I always get back the same response. "This is good enough, right? I'm still young and healthy!" However, that's absolutely not the case. As we age, our bodily naturally declines in function. People who have been practicing good living habits and exercising since they were young can continue to be healthy as they grow old. But once you lose your health, you lose everything. It sounds so obvious, right?

We get our biomarkers from health checkups once or twice a year. I recommend that you go over them thoroughly, and if necessary, you should actively consult with your company's health officer. Every Coupang worksite has a health officer. We will help you maintain a healthy and stable lifestyle. Don't forget that you have to be healthy to enjoy your work life and earn a living.